Viral: 5-year-old pranks mother in a hilarious way with 'photocopy' of socks; netizens react
A mother shares a glimpse of her kid's prank on Twitter, bringing smiles to netizens' faces.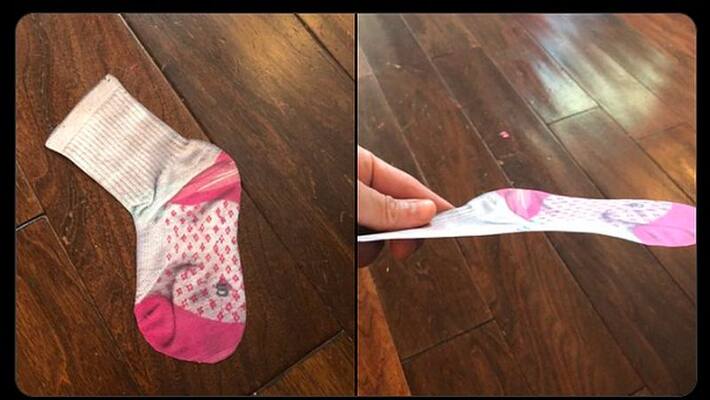 What is one thing that mothers can't tolerate? We would say it's leaving things around the house and making it look messier. Amid the COVID pandemic, baby videos are bringing smiles to netizens' faces. 
Something similar surfaced on social media when a mother shared a glimpse of her kid's prank on Twitter. The post was shared on July 18 and has garnered numerous likes and over 60,000 retweets. 
In the caption, the mother Jennifer Griffin Graham wrote that her son recently got to know that one can photocopy anything so he is trying to fool her now. Her tweet also has two pictures that showcase her son's prank. 
The first picture has a single, dirty-looking sock lying on the floor. The second reveals that it is nothing but a cut-out of a picture of a dirty-looking sock. She further revealed in the comments section that her kid was assisted by his dad to get the sock cut-out perfect. 
Dad did the cutting. Kid is five and can't cut a straight line; he's just the "ideas man"
The hilarious prank is winning hearts all over and has gone viral.
Here are some of the netizens' reactions: 
It looks so real!! A++
Many appreciated the child's intelligence and praised his attention to detail. 
"Prank him back by replacing all his socks with printed ones," commented a user.
Last Updated Jul 21, 2021, 9:09 AM IST