Swan's response to its owner coming home has amazed netizens; watch the video
A viral video where we can see a swan waiting for its human has emerged on social media.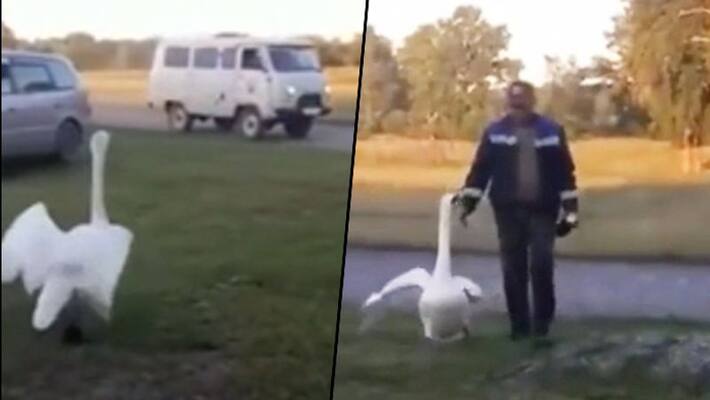 There is no scarcity of entertaining content on the internet. One such animal video captured netizens attention and going crazy viral on digital media. Yes, the clip shows, a swan was waiting for its human, and as he gets out from the vehicle, the bird gracefully runs towards him. 

The footage was shared on Reddit with the caption, "Waiting for Dad to get home from work." Initially, the bird can be seen standing on the grass, expecting its human to return home. A little later,  a vehicle arrived near the lawn and stopped, and a person came out of it. As soon as the swan notices its human, bird flaps near him—following which man and bird can be seen coming together.
After being shared online, the video has collected over 12.6k upvotes and 182 comments. Surprised to see the human and the swan bond, Netizens displayed their opinions in the comments section. A user wrote, "What a wonderful video." Another person commented, "Oh my god this is so beautiful" Take a look.
Last Updated Oct 17, 2021, 3:40 PM IST