Sari-clad woman plays bass riff on progressive metal song Sea of Lies; video goes viral
A video of sari clad Nilanjana Ghosh Dastidar playing Sea of Lies while fusing traditional Indian and Western metal has emerged on social media.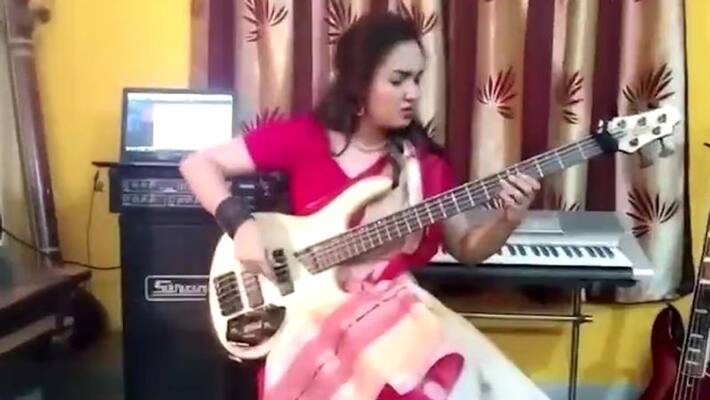 A video of a sari-clad woman playing a cover of the song Sea of Lies by American progressive metal band Symphony X on bass guitar has created waves on the Internet.
The video grasped netizens' attention after it was shared on Twitter on October 4 with the caption "After Mohini Dey, this is another jaw-dropping Bengali lady bassist. Sea of lies by Symphony X. Bass Cover by Nilanjana Ghosh Dastidar,"
The full version of the song was also shared on the musician's personal YouTube channel. Watch the video. 
Last Updated Oct 7, 2020, 1:45 PM IST