Russian 'influencer' drives with girlfriend tied to car roof for 'trust test'; watch video
Russian influencer Sergey Kosenko drove his car with his girlfriend chained to him and strapped to the car roof.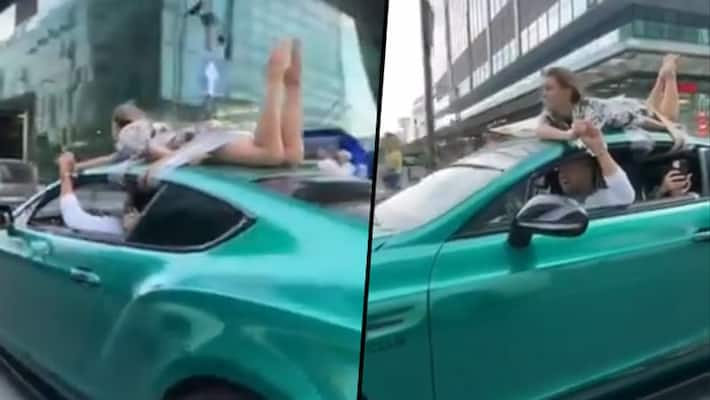 Russian influencer and social media celebrity Sergey Kosenko drove his car with his girlfriend bound to him and tied to the car roof. The influencer posted this video on Instagram of himself going through the roads of Moscow. According to Sergey Kosenko, he and his girlfriend pass through several "trust tests," and this is one of them.  
Sergey wants to entertain his fans, but it failed because of his reckless driving. According to sources, he was also fined 750 rubles. While the influencer drove the car with his fiancée tied to the car's roof, some Russian background music played in the background. Watching this stunt, on goers were confused to witness it.
The Moscow State Traffic Inspectorate said that they are looking into the matter. After being posted on social media, this act was condemned by the netizens and the government. Sergey shared an Instagram photo of himself watching a news correspondent and apologised as well. Watch the video.
Last Updated Aug 5, 2021, 11:01 AM IST