Pregnant Russian social media influencer marries her 20-year-old stepson
A social media influencer who split up with her husband before beginning a relationship with his 20-year-old son has shared wedding photos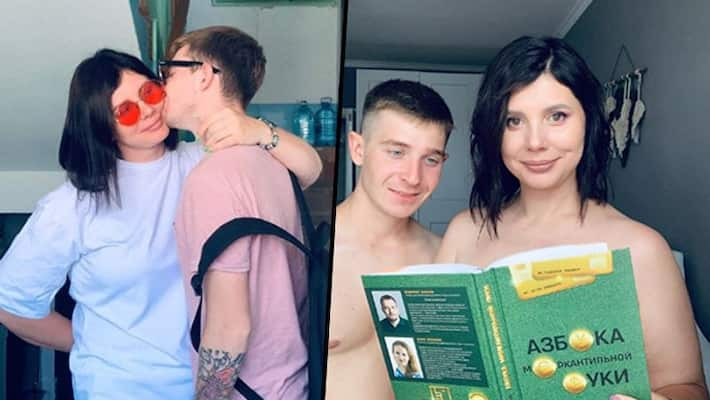 Moscow: There is a belief that marriages are made in heaven. Some relationships are caused by emotions that cannot be explained. But, some bonds are weird to understand.
The 35-year-old Marina Balmasheva, from the Russian region of Krasnodar Krai, lived for more than 10 years with her 45-year-old ex-husband Alexey, and his son.
After their divorce, Marina found love once again, with her 20-year-old stepson Vladimir 'Voya' Shavyrin.
The couple announced marriage earlier this year, and they married last week at a registry office.
Recently, Marina shared the wedding photos on Instagram, also a video of them signing the legal documents and sharing a kiss.
Marina lived with her ex-husband Alexey for over 10 years before they ended their relationship. Before that, the couple adopted four children, including the youngest with Down syndrome.
Some days ago, she posted a photo of her holding up a pregnancy test while holding Vladimir.
Last Updated Jul 17, 2020, 1:45 PM IST