Passengers play Jenga in moving train; viral video amazes netizens
A viral video shows commuters playing Jenga inside a moving train. The Instagram video makes for a super fun watch.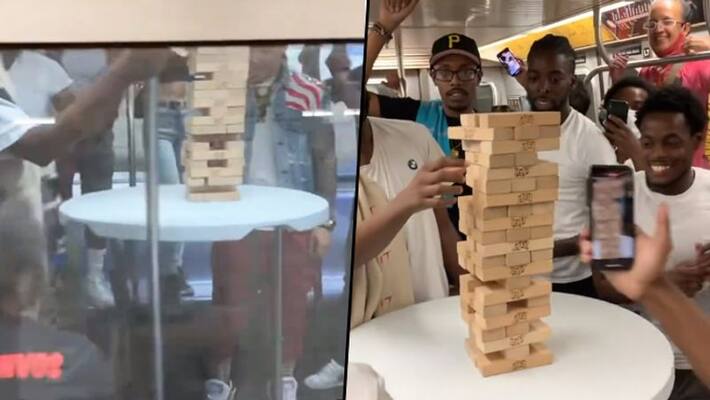 A video of passengers playing Jenga inside a moving train has gone viral. The Instagram account called SubwayCreatures shared this video on their page, with the caption "Subway Jenga."
The video starts with the view of a train coach as the camera moves inside a few people playing Jenga around a table. The commuters inside the train make sure that the blocks don't tumble.
After being shared online, the video garnered over 5.11 lakh views. The footage also inspired people to share all kinds of reactions. Several users wrote that the video is wholesome. Watch the video.
Last Updated Jul 3, 2021, 12:44 PM IST