Octopus walks underwater using two tentacles; watch mesmerising video
A viral video shows an octopus rushing underwater using only two tentacles.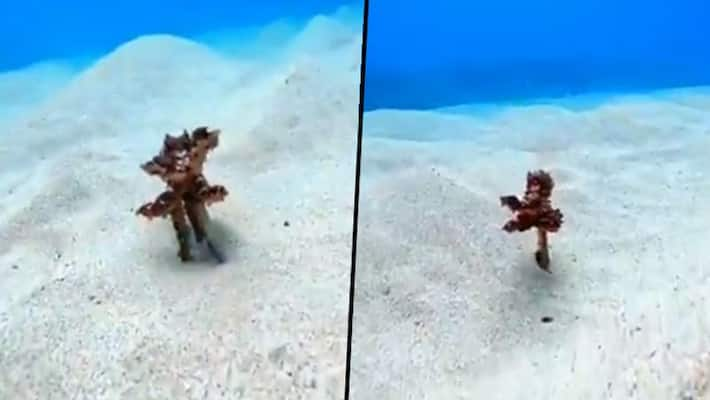 An octopus running underwater with its two tentacles has gone viral. The video seems to have been recorded by an underwater diver.
The 14-second video shows a small octopus rushing underwater using its two tentacles. Twitter user Buitengebieden shared this video with the caption, "Octopus jogging in a tutu (sic)."
The video of the octopus walking underwater has amused netizens. The video has garnered over 42,000 views and various comments.
One of the comments read, "OMG - other life forms, as seen here, are conscious and alive as we are. Their world is different; but they are alive; conscious and interacting with their environment (sic)." Whereas the other says, "Why have all those legs if you're only going to use two of them? (sic)." Take a look at the mesmerising video.
Last Updated Jul 17, 2021, 1:00 PM IST