Mother monkey bathes its kid; adorable video will make your day
A video shows the mother monkey bathing its kid; watch the video.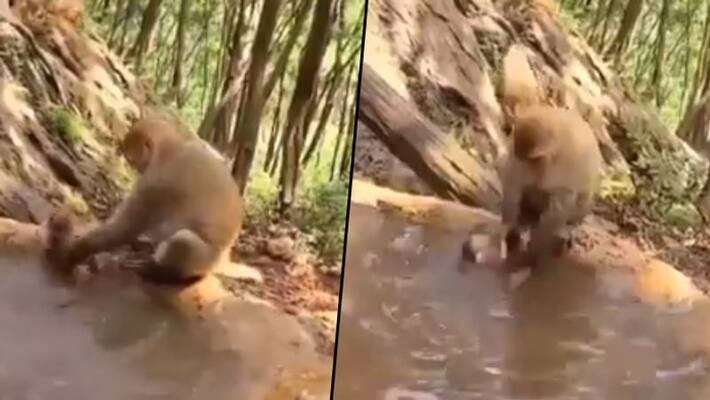 Many videos prove that animal babies are not that different from human babies. One such video that shows a mother monkey trying to make its kid take a bath has gone viral. IFS officer Susanta Nanda shared this clip on Twitter and captioned it, "This is the way mothers teach their kids that no one else can take a bath for you..."
In the video, the parent monkey forces the baby monkey to take a bath by throwing water.  The video garnered over 20,500 views, and the figures are still increasing. The footage provoked several reactions from netizens and many explanations revealing how even their mothers used to do the same at a younger age. The adorable video will surely make your day. Take a look.
Last Updated Jul 28, 2021, 10:24 AM IST