Meet Bob-Cut Sengamalam, the elephant with a fringe
New pictures of the elephant with a unique hairstyle have received over 15,000 likes and several retweets.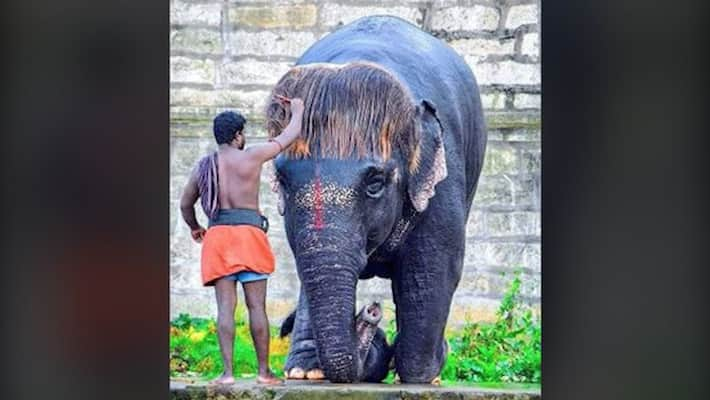 Lockdown has helped many bring out their hidden talents. Many DIY haircuts at home are also famous during these COVID-19 days.
Joining the trend of unique haircuts is an elephant from Tamil Nadu who is making waves on the internet. Yes, an elephant. Her name is Bob-Cut Sengamalam. She was brought from Kerala to Tamil Nadu in 2013.
Sengamalam the elephant lives at the Rajagopalaswamy Temple in Tamil Nadu's Mannargudi town.
Indian Forest Service officer Sudha Ramen recently shared two pictures of the elephant on twitter.
"She is famously known as "Bob-cut Sengamalam" who has a huge fan club just for her hairstyle. You can see her at Sri Rajagopalaswamy Temple, Mannargudi, Tamilnadu," Ramen wrote on Twitter.
Now the image of the elephant has gone viral with netizens bowled over by Segamalam's fringe cut.
Segamalam's mahout is S Rajagopal. He is the man behind the elephant's unique hairstyle, which according to him needs a lot of care and maintenance.
Last Updated Jul 6, 2020, 4:46 PM IST