Man who swallowed knife lived with it for over a month; doctors successfully remove sharp object
A shocking case of a man swallowing a knife has come to light in New Delhi. AIIMS doctors have surgically removed a 20cm-long knife from the man's liver. Doctors and the man's relatives were puzzled over how he was able to swallow a long knife.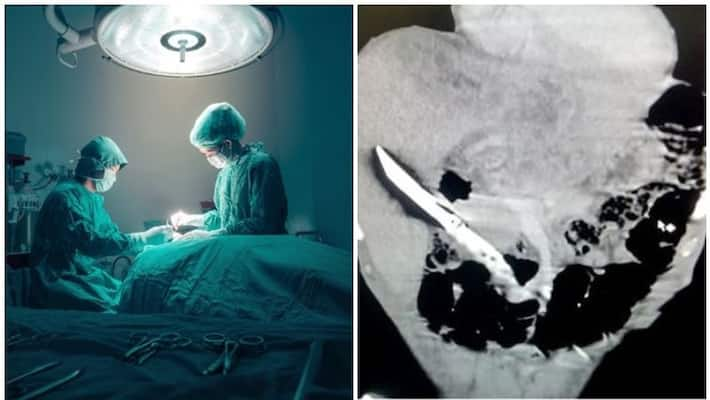 New Delhi: A shocking incident has come to light New Delhi. AIIMS doctors have surgically removed a 20cm-long knife from the liver of a man. Doctors and the relatives of the man are stunned and wondered how he swallowed such a long knife.
The man is now in a stable condition following the surgery.
According to news agency ANI, the man hails from Haryana. He would consume copious amounts of drugs. But one day when did not get his drugs, he swallowed a knife. However, he did not have any difficulties while swallowing the knife and lived with it for nearly a month and a half.
How the case came to light
A few days ago, the man stopped feeling hungry. He experienced constant stomach-ache. When his relatives took him to a hospital, the doctors performed an X-Ray. Upon seeing the X-Ray everyone was left stunned. He was immediately referred to AIIMS.
Keeping in mind the rising number of COVID-19 cases in the country the man was first tested for the virus. After he tested negative, surgery was performed. After a three-hour long surgery, doctors were able to remove the knife. The surgery was performed in the presence of Dr NR Das who belongs to the Gastroenterology department of the hospital. Before this, the doctor has already witnessed surgeries to remove sharp objects like needles, pin, fishhooks. But this is the first time he has seen a case of the removal of a knife by surgery.   
Last Updated Jul 28, 2020, 8:59 PM IST