Man Shares Food With Bird From The Same Plate; Heartwarming Video Goes Viral
A heartwarming video shows a man and a bird sharing meals from the same plate.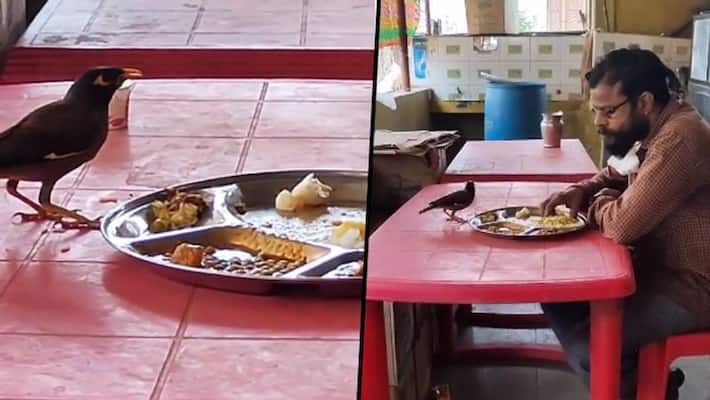 Have you ever seen a bird sharing food with a human? One such video of a bird-eating food from the same plate with a man has gone viral.
The video has gone crazy viral on Instagram with more than 2.8 lakh likes. This video was shared on Instagram by Megharaj Desale.
The video shows a man enjoying his food in an eatery when a bird suddenly lands on his table. The bird starts picking on the food from the man's plate. However, he is not disturbed instead offers some more food to it. This heartwarming video has won the minds of the netizens.
Take a look.
Last Updated Jun 17, 2021, 10:50 AM IST