Man desires to wear shorts by jumping into it; find out what happens
An Instagram video shows a man's tries to jump into his shorts; watch the video to find out if he succeeded.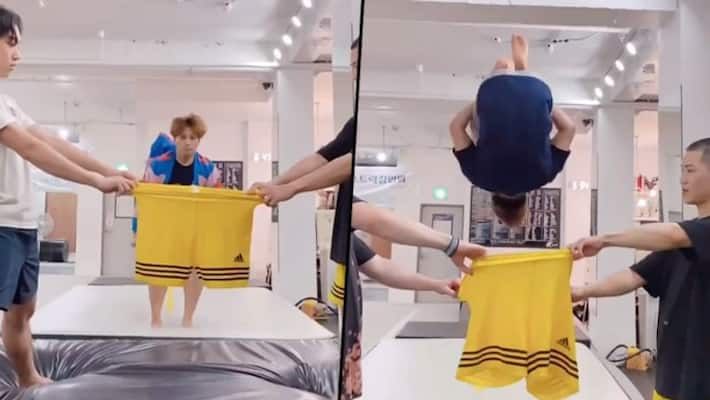 Several videos on digital media are entertaining to watch, and this one will surprise you for sure. In one such video that emerged on social media, there is a possibility that you will watch this exciting video on the loop.
Yes, in the video, a man tries to wear shorts by jumping into them. After several attempts, he becomes successful in doing so.
The official handle of YouTube shared this video on Instagram with the caption that reads, "Jump into the world of Shorts with @team1llusion jumping into shorts," Also, a more extended version of the same video was posted on an Instagram page called team1llusion.
After being shared online, the clip has accumulated over 142k likes, and the numbers are swiftly increasing. Netizens also expressed their opinions in the comments section. A user wrote, "One wrong landing your not having kids." Another person commented, "maybe he just puts them on normally that way he saves time." Take a look.
Last Updated Sep 11, 2021, 11:44 AM IST