Man cutting brick with water will surprise you; Watch viral video
A YouTube video shows how water pressure can cut anything, including vegetables, fruits and even complex elements like bricks.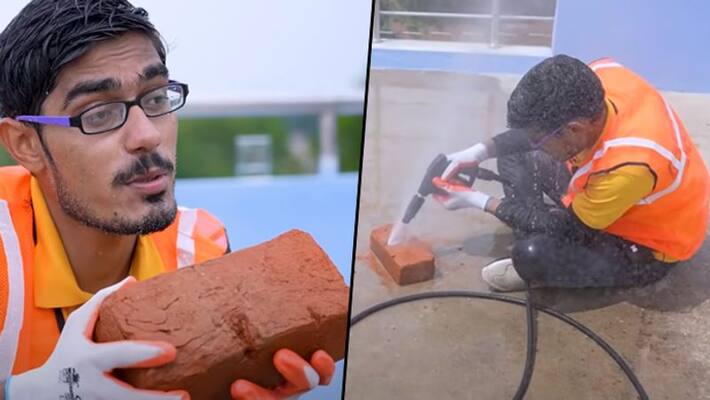 Social media is full of unusual videos, which sometimes shock you. One such video shared on YouTube shows the power of a narrow stream of water. This video is shared by Crazy XYZ, a channel conducting scientific experiments.
The video starts with a man revealing some knowledge about the experiment. As the footage proceeds, he explains the machine set to increase the water pressure to cut through things. Then the experiment begins as two men successfully cut some fruits and vegetables. The highlight of the clip is they even cut brick with the forceful stream of water.
Shared on July 17, the video has accumulated over 6.2 million views and lots of comments. People were surprised to understand the ability of water and appreciated the channel for giving the information in a fun way; Watch the video.
Last Updated Jul 21, 2021, 10:32 AM IST