Malaysian 'Dinosaur' takes COVID-19 vaccine; Watch viral video
A viral video shows a man dressed up as a dinosaur and taking a jab at the coronavirus vaccine centre.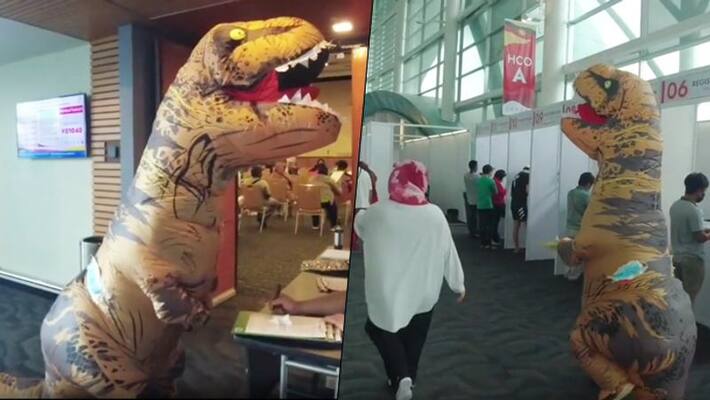 A Dinosaur taking the COVID-19 vaccine with an awareness message has amazed netizens. Instagram user Kenny Sia shared this 2-minute video and wrote: "Guide to Vaccination for Dinosaurs." 
In the video, Sia dressed like a Dinosaur and visited the COVID-19 vaccination centre, where he had some lively moments with the healthcare workers and security staff.
Initially, the screen shows at the vaccination centre saying "Arrive 30 mins before appointment" as the video proceeds according to the vaccination protocols. The 'Dinosaur' also rested under observation for 30 minutes. Dinosaur can be seen wearing the two masks, which netizens enjoyed the most. Watch the video.
Last Updated Jul 16, 2021, 10:55 AM IST