Lahore barber uses fire, knife and hammer to style hair; Watch this viral video
Lahore-based barber's videos have recently gone viral on the internet for using unconventional methods to style clients' hair.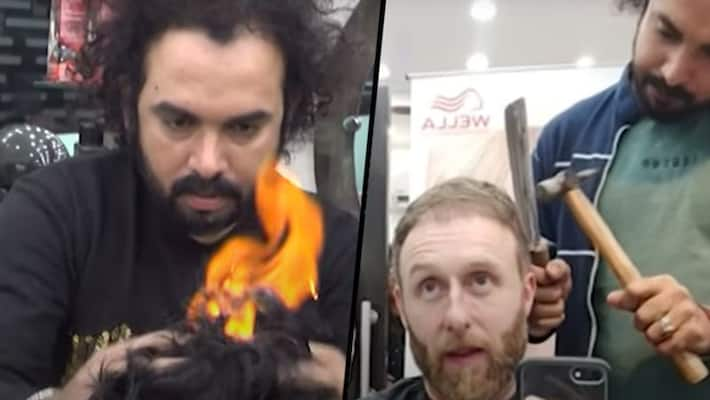 Local media channel Ary Stories shared a video in which Lahore based hairdresser Ali Abbas is seen using unusual and unconventional methods to cut hair. 
In the video, Ali is also demonstrating the techniques that he uses while styling hair. Cutting layers with scissors is so old school. He shows how he uses glass to cut his client's hair in layers. 
Interestingly, not only men but even women have tried his unconventional hairstyling process. From locals to foreign clients, the hair designer has his hands busy. Take a look.
Last Updated Mar 18, 2021, 2:47 PM IST