Watch: Incredible video of beautiful rainbow snake will stun you
A video shows that a snake looks blue at first, but you will see that the reptile's skin is of many different colours if you have a closer look.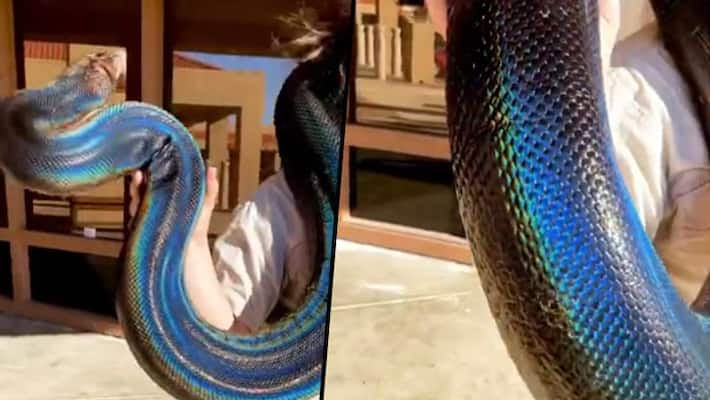 A video of a beautiful rainbow snake will leave you hypnotised with its amazing colours. An Instagram page named the reptile zoo shared the video with the caption as "MyLove's iridescence just never gets old."  
In the video, a zoo employee, hangs the vast snake around her neck as she happily poses to the camera and displays the beautiful colours of the reptile. At first, the snake appears to be blue, but you will see the different colours if you have a closer look. As light bounces on the snake, the skin reflects even brighter colours.
This video went viral on social media and netizens were stunned to witness such a pretty snake. Watch the video.
Last Updated Jun 27, 2021, 2:31 PM IST