Girl licks toilet seat as part of coronavirus challenge, video goes viral
To burst the myth against coronavirus scare, a girl licked the toilet seat in an aeroplane. The girl is identified as Ava Louise, who recorded a six-second footage on Tik-Tok. And the video is breaking the internet.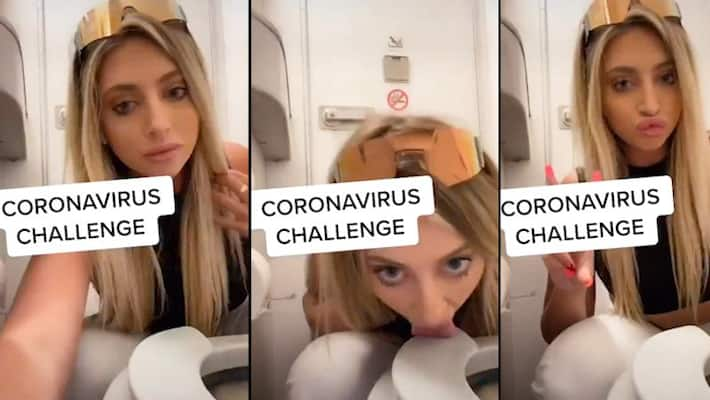 There are many who come to fame with foolish acts on TikTok, a video platform. However, here's a girl, who did the unthinkable act of licking a public toilet seat of an aeroplane as part of coronavirus challenge while travelling.
The girl named Eva Louise is claimed to be a content creator, who does Tik Tok videos. This video is going viral and this six-second sickening act has generated income for her.
It is said that the girl has made $ 4000. The girl claimed that she cleaned the toilet seat with disinfectant and wiped it before licking it as part of the coronavirus challenge.
People are going crazy over this TikTok video. 
Last Updated Mar 18, 2020, 11:02 AM IST