Food delivery guy steals customer's food; viral video shocks netizens
A video of an Uber Eats food delivery guy allegedly stealing the customer's food has emerged on social media.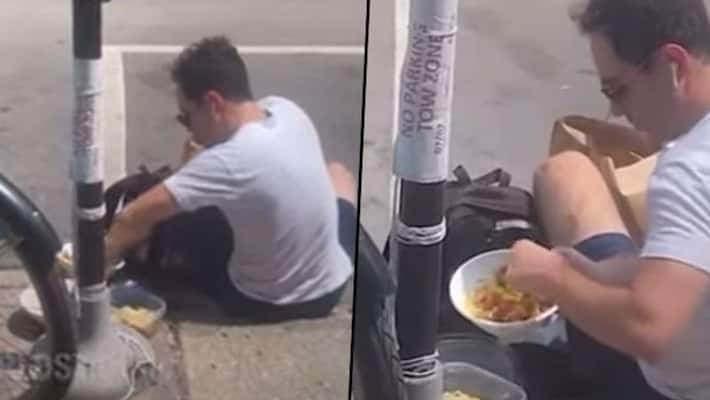 Today, food delivery has become a common practice. During the coronavirus pandemic, people prefer to order online. However, a recent incident that emerged on social media might shock you.
 
Video of an Uber Eats food delivery guy stealing customers' food has gone viral. Yes, An Uber food delivery person can be seen sitting on the roadside. As the video proceeds, the food delivery boy is filmed opening food packages one by one and taking out an ample amount of food from each packet, that too with his bare hands.
This video uploaded on the YouTube channel Garden State Mix has accumulated over three lakh views and tons of comments criticising the delivery boy. In the past also we have come across several such incidents. In 2018, a man wearing a Zomato uniform was seen eating food from the customer's packets. Watch the video.
Last Updated Aug 19, 2021, 10:56 AM IST