Elephant enjoys maize in monsoon season, watch heartwarming video
An elephant video enjoying some maize has emerged on social media and going viral.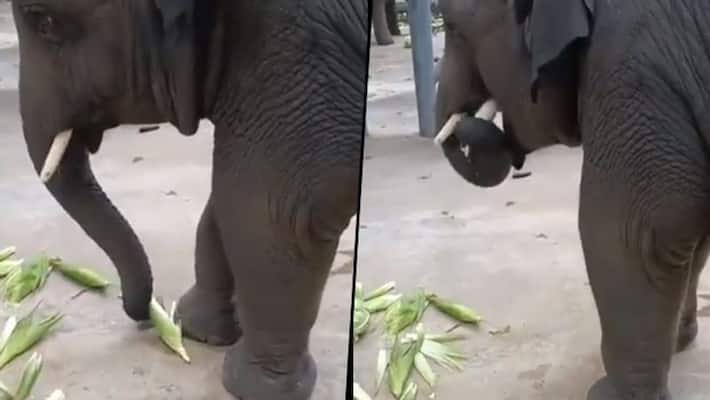 Elephants love eating maize, and perhaps this is one of their favourite food. Recently, one such video has surfaced online and gone viral. The video shows a tusker enjoying some corn. Indian Forest Service Officer Sudha Ramen shared this video on Twitter with the caption, "Maize is one of their favourite foods #elephants."

The 15-second footage shows the elephant removing the outer cover of the corn and consuming it off all at once. Netizens were fascinated to see the video starring the elephant. The video earned more than 45K views and lots of comments. A user wrote, "Wow amazing how well they remove the outer cover eat the crux (sic)," another user stated, "They know the right way to eat it... amazing (sic)." Watch the video
Last Updated Jul 22, 2021, 1:03 PM IST