Elephant Drinks Milk From Feeding Bottle; Cute viral video will make your day
An elephant drinks milk, holding a jumbo bottle with the help of his trunk, watch video.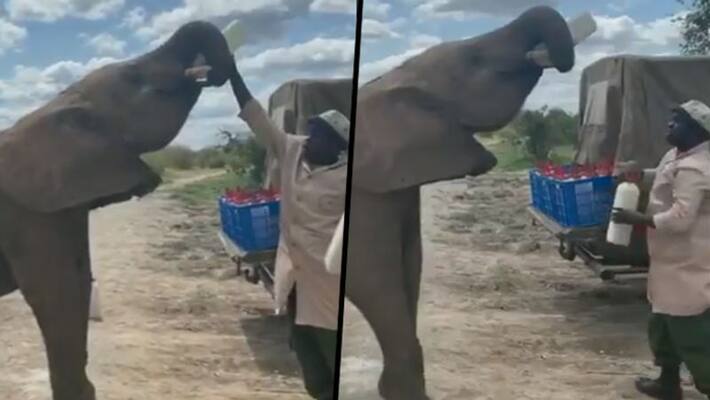 A cute video of an elephant emerged on social media and has gone viral. The Sheldrick Wildlife Trust shared this 11-second clip of an elephant on Twitter, with the caption, "Bottoms up (sic)."
In the video, an elephant was seen drinking milk from a giant feeding bottle all by himself. The elephant took the bottle with the help of its trunk and drank it. In the video, a guard is seen standing along with it and helped the elephant, but the jumbo was self-sufficient to help himself. The video garnered more than 9000 views. Netizens can't stop gushing over the cuteness of the elephant. Take a look.
Last Updated Jul 2, 2021, 3:46 PM IST