Watch: Duck's impressive moonwalk will remind you of Michael Jackson; take a look
A duck showing off some cool moves to Michael Jackson's song 'Beat It' has emerged on social media.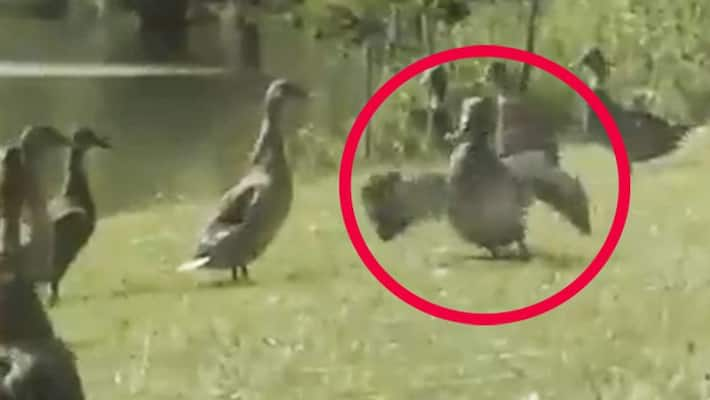 King of pop Michael Jackson has a huge fan following around the world. Nobody in the world can dance like Michael Jackson. The legendary dancer and singer is known for his smooth dance moves and the moonwalk's hallmark of his style!  The moonwalk is Michael Jackson's signature step where the dancer slides backwards, but their body actions suggest advancing motion. It requires a lot of hard work and practice to perform this step flawlessly. However, here is a bird that pulled off moonwalk step effortlessly has surprised netizens.
The video shows a duck pulling off some excellent dance moves to Michael Jackson's song 'Beat It'. Also, the bird goes one step ahead and instantly starts moonwalking like the pop icon. In the video, the duck is engrossed in the dance while other ducks eagerly watch its performance.
Twitter user Colonel DPK Pillay shared this hilarious video with the caption, "For those who dont belive in reincarnation. Here is Michael Jackson."  After being shared online, the footage has gone crazy viral and amused social media users. Netizens were impressed with the duck's unique moves. Many also liked and retweeted the video. Take a look.
Last Updated Oct 22, 2021, 10:23 AM IST