Dog's hilarious reaction to waves will make your day; Watch video
Watch a dog named Shadow combat his fear of water around the beach.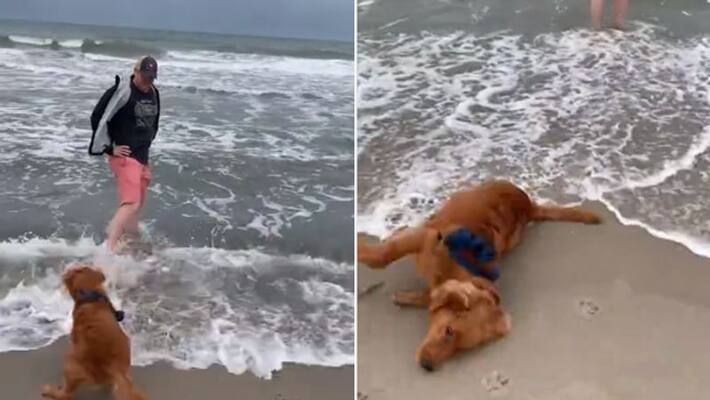 Do you need some motivation to get over an illogical fear? Well, this charming Dog can help you. An appealing series of posts explaining a dog named Shadow and his ventures on the beach and how he overcame his fear of the ocean has emerged on social media.
These videos were shared on Instagram by a page named 'ulysses.shadow.grant', with the caption, "My humans took me to the beach! But why is the water chasing me?!? It wouldn't stop! I'm NOT a fan!" The clips will make you laugh and feel proud of this Dog.
The internet is invariably overfilled with happy pet owners who claim that their favourite dog is the best. Watch the video.
Last Updated Jun 29, 2021, 10:08 AM IST