Coronavirus: Police 'arrest' goat for not wearing mask in this place
The Kanpur Police are in news for 'arresting' a goat as it was not wearing a mask during the coronavirus (COVID-19) pandemic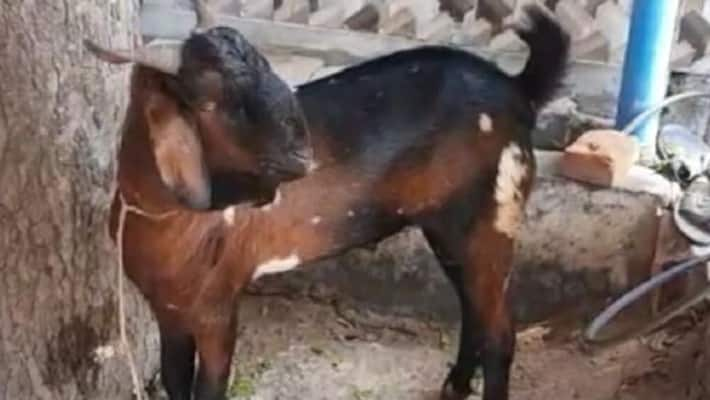 Kanpur: Asking an owner why his goat was roaming without a mask, the Kanpur Police arrested his goat for lockdown violation, according to reports.
The incident took place at the Beconganj area of Anwarganj police station limits. The goat was arrested and was taken to a police station in a jeep.
After learning that his goat was arrested, the owner rushed and begged the officials for the immediate release.
After issuing a strict warning, the cops released the goat and reportedly told him when few owners of dogs come out by making their pets wear masks, why he cannot do the same with the goat.
As per reports, when this news spread, the Kanpur Police had a different version of a story.
Also watch:  We know India is battling enemies like the dreaded Covid-19 & a conniving China. But there is a bigger enemy, and that one lies within.
Find out more in #TheNewsableDecipher
Last Updated Jul 27, 2020, 12:17 PM IST