Coronavirus: Different versions of 'Go Corona Go' spring up, thanks to Indian minister
Minister of State for Social Justice and Empowerment Ramdas Athawale has become a subject of memes after he held a candlelight vigil against coronavirus. It is said that the minister thinks Corona is a human being which has infiltrated Indian soil.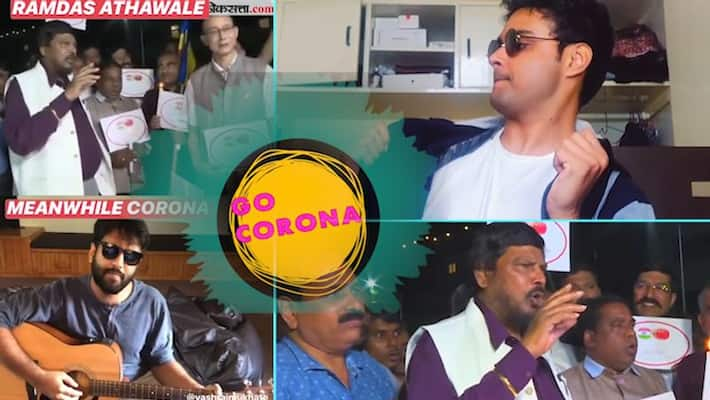 Bengaluru: From, trance, rap, remixes, ringtones on mobile, DJs and musicians are using their talent, keeping coronavirus as the hot topic. Minister in PM Narendra Modi's Cabinet, Ramdas Athawale, on March 10, uttered the catchy phrase "Go Corona Go." Asianet Newsable throws light on a few products that have resulted out of this phrase

 The minister who may have thought that Coronavirus is a person, had no clue he will become meme material across the world.
This has brought light also to the candlelight vigil against coronavirus held by the minister at Gateway of India with Chinese Consul General, Tang Guocai, in attendance.
One cannot stop humming 'Go Corona Go' and this material is spreading faster than the virus itself. 
Last Updated Mar 18, 2020, 11:11 AM IST