Baby monkey uses his intelligence to climb the wall; Adorable video goes viral
A baby monkey climbing a wall has emerged on social media. The video gives a beautiful message; watch here.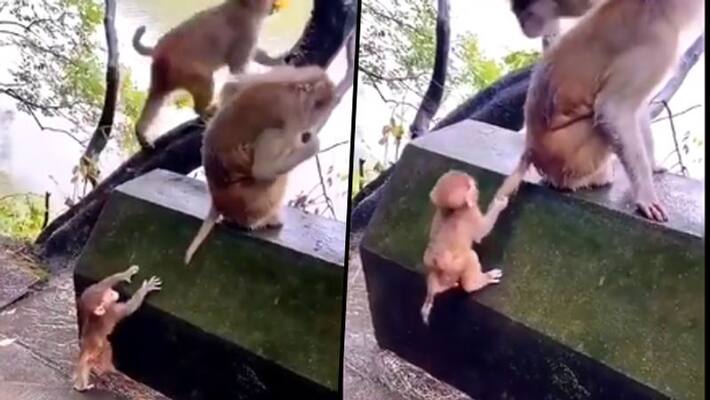 An cute video of a baby monkey attempting to climb a wall has emerged on digital media. After several attempts, the baby monkey gets successful in climbing the wall. However, the plan it follows to climb the wall has surprised netizens. Twitter user Vivek Nair shared this video with the caption, "Never give up". 
In the video, a monkey hopping on a small wall. However, the baby monkey is unable to do so. Another monkey can also be seen jumping here and there. So the baby monkey uses its wits and grabs the tail of another monkey sitting on the wall. Holding it, the tiny monkey climbs and succeeds.  
The video has earned around 22000 views and is going crazy viral.
Last Updated Jul 17, 2021, 10:14 AM IST