Watch: 6-years-old boy gets emotional when people took his beloved chickens away from him
A video six-year-old boy crying and begging as the chickens he raised were taken away for poultry production has emerged on digital media.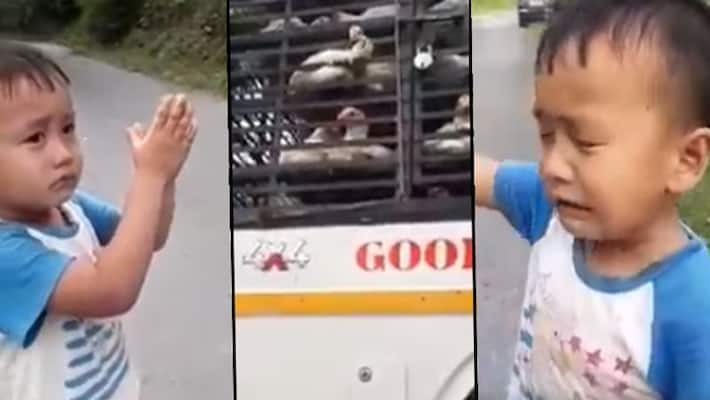 A little boy from Sikkim breaks down after the chickens he raised were being moved for poultry production. The 6-year-old boy belongs from Melli, south Sikkim. A video of the little boy pleading to keep his pet chickens has created ripples on social media. 
In the video, the boy is asking the men not to load the chicken into the van. He even folds his hands and requests them as the truck gets loaded with the chicken, the boy seen saying the emotional goodbyes. Later, his father attempts to calm the boy down. 
The video went viral on social media, and Netizens were moved by boy's affection and sympathy for the birds. Watch the video.
Last Updated Jun 30, 2021, 3:22 PM IST