Corona warriors: Prisoners create 16-foot-long sanitisation gallery to fight COVID-19
To fight the corona war and disinfect all those entering the premises of Meerut Jail, a 16-foot-long sanitisation gallery has been built and installed at its gate by the prisoners, who took three days to get this done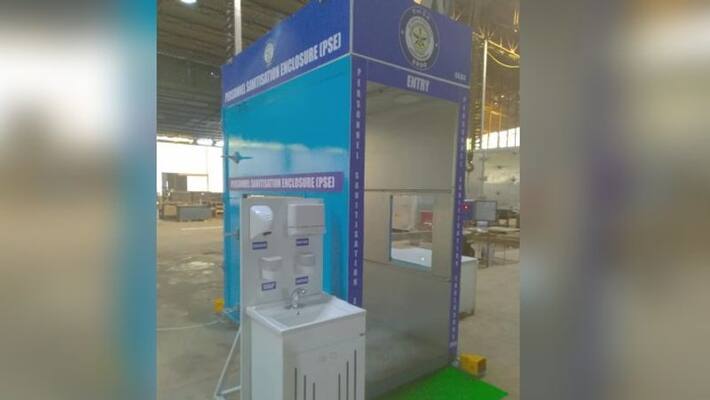 Meerut: Prisoners too are coming forward to help the nation in its fight against corona disaster. Now, six prisoners have  created a 16-foot-long sanitisation gallery in Meerut Jail.
To disinfect all those entering the jail premises, a 16-foot-long sanitisation gallery has been built and installed at its gate amid the increasing threat of novel coronavirus's spread in the region.
Meerut Jail's superintendent BD Pandey said, "The gallery has been set up at the entry gate of this jail to ensure those carrying the infection are completely sanitised with sodium hypochlorite, which has been filled in the tankers above."
The gallery has 12 sprinklers and it was created and built by six prisoners. And this took them over three days. Covered with a fibre sheet, the setup was built with a budget of Rs 40,000. Meerut's district magistrate (DM) Anil Dhingra lauded the initiative.
(Demo Pic)
Last Updated Apr 10, 2020, 9:01 PM IST