India hosting Afghanistan dialogue; Russia and Iran to join, Pakistan may sit out again
NSA Ajit Doval will be chairing the Delhi Regional Security Dialogue on Afghanistan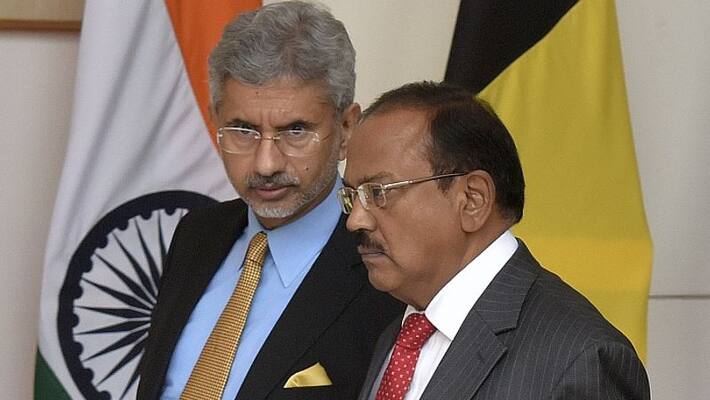 India will host the Delhi Regional Security Dialogue on Afghanistan at the National Security Advisor level on November 10, sources in the government establishment said on Friday. This is the third meeting, which will be chaired by NSA Ajit Doval. The previous meetings were held in Iran in September 2018 and December 2019. The third meeting comes at a time when the Taliban have taken over the reins of Afghanistan after removing the democratically-elected government.
The meeting was supposed to take place earlier but had to postpone it due to the pandemic, sources said, adding that there has been an overwhelming response to New Delhi's invitation. So far, Central Asian countries as well as Russia and Iran have confirmed their participation.
What really sets apart this dialogue from the rest is that it involves Central Asian nations and not just Afghanistan's immediate land neighbours participating in this format. The overwhelming response to India's investigation is a recognition of how crucial New Delhi's role is in regional efforts to promote peace and security in Afghanistan. 
Invitations have been extended to China and Pakistan too. Even though formal responses are awaited, Pakistan has indicated through the media that it will not be taking part in the dialogue. The sources called Pakistan's decision unfortunate, but not surprising. Stating that Pakistan's stand reflected the country's mindset of viewing Afghanistan as its protectorate, sources recalled how Islamabad had skipped the previous two editions of the dialogues.
The participation of multiple nations in next week's meeting reflects the growing concern among regional countries about the situation in Afghanistan and their desire to consult and coordinate with each other. New Delhi has time and again reiterated the need to ensure that Afghan soil is not used by terrorists and terror groups as a safe haven to carry out attacks in other parts of the world.
Also Read
Gen Bipin Rawat in Czech Republic: Here is why the visit matters
Govt orders helicopters, warship guns worth Rs 7,965 crore
Last Updated Nov 5, 2021, 5:07 PM IST