Gen Bipin Rawat in Czech Republic: Here is why the visit matters
One factor could be the fact that the Czech Republic will be in-charge of the European Union council next year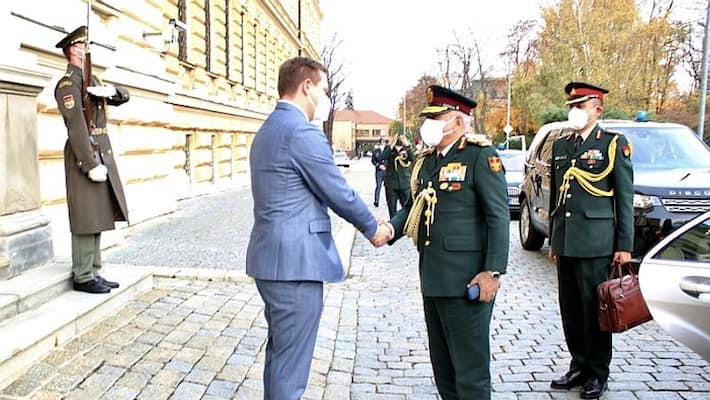 Aiming to further strengthen the bilateral defence relations between the two countries, Chief of Defence Staff Gen Bipin Rawat visited the Czech Republic and held a series of discussions with the hierarchies in the government. Upon his arrival, Czech Republic Foreign Minister Jakub Kulhanek welcomed him. During their meeting, the minister said that his country wanted to upgrade relations with India to a strategic partnership level and strengthen European Union's involvement in the Indo-Pacific region.
The Indo-Pacific region has gained more attention after the Quad nations -- India, Japan, Australia and the United States -- held their first-ever in-person Leaders' Summit in September this year and also Australia, the United Kingdom and the United States formed a security alliance to counter Chinese influence in the region.
In his second leg of the meeting, the Chief of Defence Staff met with General Staff of the Czech Army Gen Aleš Opata and discussed mutual defence cooperation, including experience sharing in the modernization of the forces, military education and cybersecurity. His visit to Prague also assumes significance as the Czech Republic will be in charge of the European Union council next year, wherein the new strategy for the Indo-Pacific would be formulated.
Given that the European Union is a top investor and one of the biggest trading partners in the region, and the leading development cooperation partner, the grouping has decided to step up its strategic engagements with nations in the region. Like Quad member states, the European Union too has vouched for maintaining a free and open Indo-Pacific for all.
Also Read
Balakot strike hero Wing Commander Abhinandan Varthaman promoted to Group Captain
Sensing Chinese threat, India tests rapid response ability at over 14,000 feet in Ladakh
Last Updated Nov 4, 2021, 8:31 AM IST