China has no right to appoint Dalai Lama; India should give him Bharat Ratna: Tawang Monastery head
Tawang Monastery Abbot Gyabung Tulku Rinpoche speaks to Asianet Newsable's Anish Kumar, who recently travelled to the frontlines along the Line of Actual Control.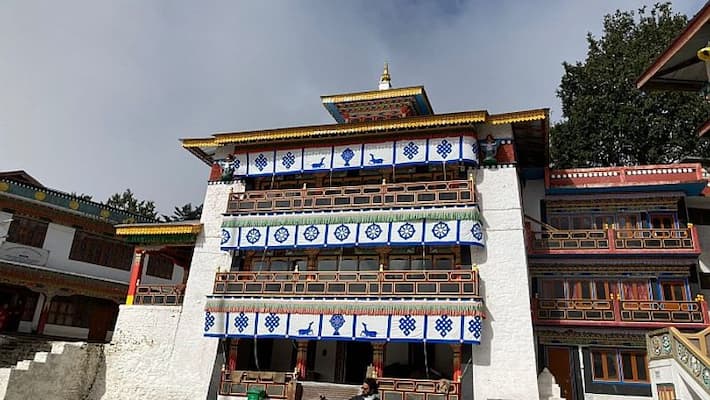 Amidst the border dispute between India and China in eastern Ladakh, Tawang Monastery Abbot Gyabung Tulku Rinpoche has urged the government to confer Bharat Ratna on Dalai Lama, a spiritual and temporal leader of the Tibetan people. Dalai Lama is the octogenarian icon of the protest against China's occupation of Tibet. 
Talking to Asianet Newsable, the Abbot of Tawang Monastery said, "I am requesting the government to award Bharat Ratna to Honourable Dalai Lama ji. He has grown up in India and wherever in the world he visits he always talks of India's character of peace, prosperity, culture and religious beliefs."
Days after the violent Galwan Valley faceoff between the troops of the two countries last year, the clamour for conferring Bharat Ratna on Dalai Lama grew. BJP MP from Kangra in Himachal Pradesh, Kishan Kapoor, urged the government to award him with Bharat Ratna.  In the past too, several quarters of people have raised this issue. Former Union minister and senior BJP leader Shanta Kumar wrote to Prime Minister Narendra Modi, asking him to consider the Tibetan spiritual leader for India's highest civilian award. Besides, former foreign secretary Nirupama Rao and historian Ramachandra Guha had also echoed a similar view. 
It may be noted that the 86-year-old Tibetan leader had received the Nobel Peace Prize and had been honoured by several nations. Stating that Tawang is an integral part of India, Rinpoche said, "We do not understand why the Chinese always makes illegitimate demands whenever some VIPs visit us. The way they are demanding one day they can claim about the Delhi also (laughs)."
Recently, Beijing had objected to Vice President Venkaiah Naidu's visit to Arunachal Pradesh and also when Dalai Lama travelled to the state in 2019. Rinpoche said, "China has no right to raise an objection." "Honourable Dalai Lama does not visit Tawang with a political motive but as a religious guru. He comes to Tawang to meet people and always talks of peace, prosperity and happiness. People of Tawang and monks at Tawang Monastery always want him to visit us," he said.
In 2011, Beijing announced that only the Communist government in China can approve the incarnation of the Dalai Lama and they have reiterated the same since then. "China has no right to interfere in the religious affairs of ours. China is searching for a successor of the XIV Dalai Lama. He (China) has no rights. Only Dalai Lama has this right to find his successor. China is trying to politicise this issue and wants to destroy our religion. In this regard, we want India's support along with other world powers."
On China's troubled relations with the neighbouring countries, the head of Tawang Monastery said, "China always tries to control the world, which is totally impossible in the 21st century. It wants to become the superpower in the world. To gain control in Asia, China sees India as a challenge. So it wants to overpower India. This is the reason why it is creating unnecessary disputes in India's Arunachal Pradesh, Ladakh and Himachal Pradesh."
He also asked India to take stern steps as and when required in dealing with China. "It is good that India wants to stay with peace and tranquillity with the neighbouring country. But at the same time it should also harden its approach in dealing with China in such a scenario," he said.
The Tawang Monastery is the second biggest and oldest in Asia. The monastery, known as the Tawang Ganden Namgyal Lhatse, the celestial paradise of the divine site chosen by the horse was founded by Merag Lodroe Gyamtso in the year 1680-81.
More reportage from the special coverage of the LAC visit
Indian Army raises new aviation brigade for LAC operations
How ALH Dhruv is saving lives in Eastern Sector (WATCH VIDEO)
Indian Army personnel near LAC are studying Tibetans, and there is a valid reason
Chinese wargaming near LAC has increased, but so has India's surveillance: Army
From Bofors to Ultra Light Howitzer: India's firepower along China border
India's strategic tunnels near the China border set for early completion
Meet Indian Army's precision deep strike options near China border
Last Updated Oct 24, 2021, 6:12 PM IST