Meet Indian Army's precision deep strike options near China border
The Indian Army has deployed multiple rocket launcher systems -- Smerch and Pinaka -- in the depth areas under the Eastern Command.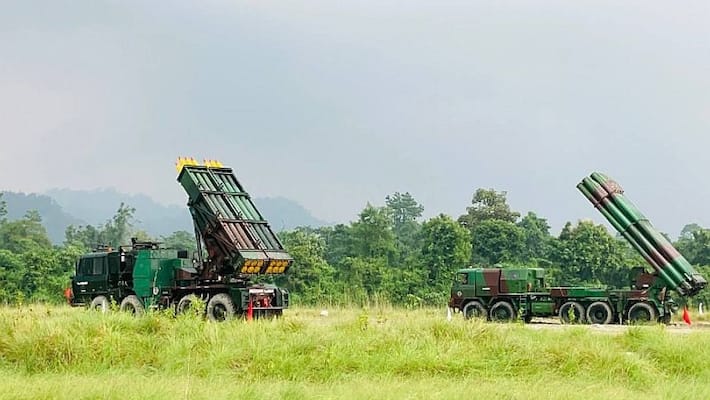 Following the ongoing border tensions between India and China in Eastern Ladakh and in the backdrop of the deployment of People Liberation Army artillery systems in the Xinjiang sector, the Indian Army has adopted an offensive posture along the Line of Actual Control to thwart any misadventure carried out by the Chinese. 
The Indian Army has deployed multiple rocket launcher systems -- Smerch and Pinaka -- in the depth areas under the Eastern Command. The force on Friday demonstrated their capabilities which were completely in sync with men and machines. "These long-range vectors of the Indian Army can strike deep into enemy territory with precision," Commanding Officer of Pinaka unit Col Gaurav Sood said. 
The MRLS Smerch and Pinaka are designed and developed in such a manner that it can fire multiple salvos of rockets. According to Artillery officer Lt Col Sarath, the system's high accuracy ensured delivery of a very high volume of firepower on critical and time-sensitive enemies in a short time. 
It is pertinent to note that India is mulling to create a new rocket force in an effort to step up its military capabilities. While not sharing specific details, Chief of Defence Staff General Bipin Rawat had said at an event last month that there was an idea to create a rocket force. General Rawat had said that looking at the kind of air defence systems that are coming up, one must also look at the missile strength to come up along with the airpower. Currently, India has deployed three regiments of Smerch rocket systems and four Pinaka multiple rocket launcher systems along the borders with China and Pakistan. 
Smerch multi-barrel rocket system 
The Smerch rockets, which were jointly developed by India and Russia, were successfully test-fired at Rajasthan's Pokhran range in 2018. With a maximum range of 90 Km, the Smerch system is the longest range conventional rocket system in the Army's inventory. A battery of four launchers can fire a salvo of 48 rockets in 40 seconds neutralising an area of 1200m X 1200m.
Pinaka missile system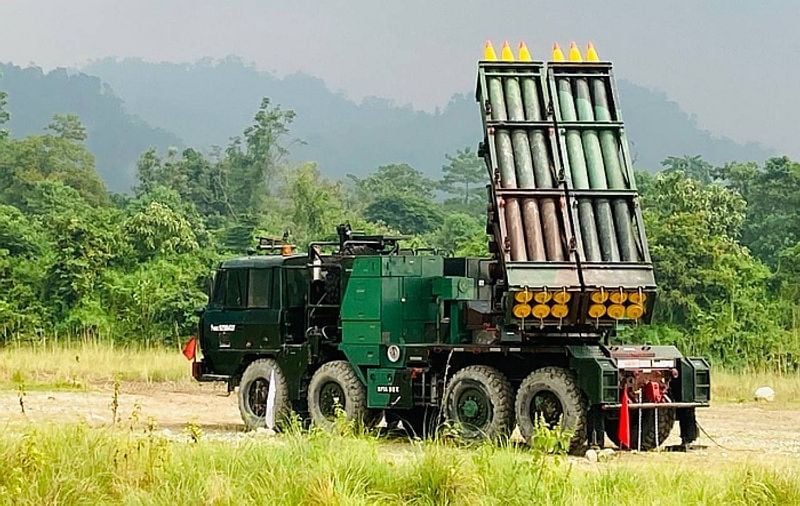 Pinaka weapon system, a state-of-art, indigenously developed rocket artillery system can engage area targets up to 38 km at Mean Sea Level. The range is enhanced significantly at these altitudes, enabling the deep strike capability of the weapon system.
A battery of six launchers of Pinaka can fire a salvo of 72 rockets in 44 seconds and can neutralise an area of 1000m by 800m. In an interaction with journalists in September, Director General of Artillery Lt Gen TK Chawla had said that six new regiments of Pinaka are being raised to enhance the force's operational capabilities. 
The upgraded version of the Pinaka ammunition system is in the production line and can fire up to a range of 75 km with superior precision. Along the LAC, the Indian Army has also deployed its mainstay of artillery systems, including Bofors, M-777 Howitzers and L-90 among other weapon systems.
Last Updated Oct 22, 2021, 8:03 PM IST