Aryan Khan case officer Sameer Wankhede removed from drugs case probe
The NCB decision comes in wake of an alleged Rs 8 crore bribery claim made by Maharashtra Minister Nawab Malik against Sameer Wankhede.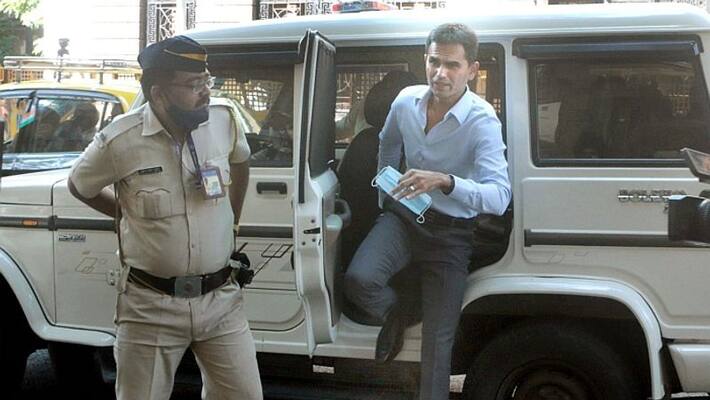 In a sensational turn of events, the Narcotics Control Bureau has removed Sameer Wankhede as the investigating officer in the cruise ship drug bust case that came into light on October 3 and in which Bollywood superstar Shah Rukh Khan's son, Aryan Khan, is named among the accused.
According to reports, Wankhede's removal from the case has been communicated to him. The decision by the investigating agency comes in wake of an alleged Rs 8 crore bribery claim made by Maharashtra Minister Nawab Malik against Wankhede. Wankhede has been making headlines since the NCB started investigating the drugs angle in actor Sushant Singh Rajput's death last year.
Reacting to media reports, Wankhede denied that he had been removed from the case and stated that he had filed a writ petition seeking a central agency to carry out the investigation in the matter. He also said that the two cases -- Aryan Khan and Sameer Khan -- are being probed by the NCB's Special Investigating Team.
However, sources said that a Special Investigation Team, headed by senior IPS officer Sanjay Singh, will take over seven cases, including the Aryan Khan case, that was being probed by Wankhede.
Meanwhile, Nawab Malik took it to his Twitter account to mention Wankhede's removal. He posted that Wankhede had been removed from at least five cases, including that of Aryan. The minister further claimed that there are at least 26 cases that need to be probed. Stating that this was just the beginning, the Nationalist Congress Party leader said that a lot more needed to be done to cleanse the system.
Wankhede faces accusations not just from Malik, but also from NCB's 'independent' witness in the Aryan Khan case, Prabhakar Sail. The witness claimed that he overheard another case witness Kiran Gosavi, who also happens to be his employer, speak over the phone to one Sam D'Souza about a deal worth Rs 18 crore. He went on record before the media to claim that out of the Rs 18 crore that Gosavi was seeking, Rs 8 crore were intended to be handed over to the NCB Zonal Director.
Even though the NCB endorsed Wankhede's credentials as an honest officer and termed the affidavit filed by the case witness as a concocted story aimed at maligning the agency, it also opened a vigilance probe against Wankhede. The five-member team headed by Deputy Director-General Gyaneshwar Singh took the officer's statement in Mumbai.
Also Read
Fact-check: Mukesh Ambani and family have no plans to relocate to London
LAC faceoff gave China operational, tactical experience: US military report
Last Updated Nov 5, 2021, 11:14 PM IST