Fact-check: Mukesh Ambani and family have no plans to relocate to London
The acquisition of the heritage property -- Stoke Park estate -- is aimed at enhancing this as a premier golfing and sporting resort, an RIL statement said.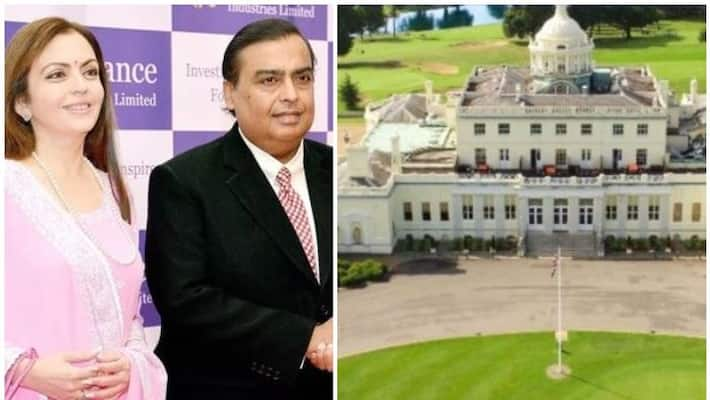 Reliance Industries Limited has rubbished media reports which suggested that the Ambani family plans to partly reside at Stoke Park in London, United Kingdom. The report, which originally appeared in the Mid-Day newspaper, sparked off speculation on social media. In a statement, RIL said that the media report had triggered unwarranted and baseless speculation with regard to the Ambani family's plans to partly reside in Stoke Park, London. 
Clarifying its poistion on the news reports, Reliance Industries Limited made it clear that its Chairman and his family have no plans whatsoever to relocate to London or anywhere else in the world. Further, the company also said that the Stoke Park estate was recently acquired by the Reliance Industrial Investments and Holdings Limited.
Turns out the acquisition of the heritage property was aimed at turning it into a premier golfing and sporting resort, while fully complying with the planning guidelines and local regulations.The acquisition is expected to augment the fast-growing consumer business of the group, the group said, adding that it will also expand Indian hospitality industry's footprint globally.
The media report had claimed that Mukesh Ambani bought the 300 acre Stoke Park estate for Rs 592 crore and that he intends to make it his second home in the time to come.
The report further claimed that Asia's richest businessman had planned to acquire a second home outside India during the time their movements were restricted due to Coronavirus-induced lockdowns. Among other things, the report claimed that the luxurious new Stoke Park property came with 49 bedrooms and a state-of-the-art medical facility among other facilities.
The report also claimed that the Ambani family flew down to their new London residence for Diwali this year, and that the famiy may move into the mansion in April next year once things are in place.
Last Updated Nov 5, 2021, 9:49 PM IST