You will soon be able to use 2 WhatsApp accounts on one phone; Here's how to do it
Mark Zuckerberg made an announcement stating that users can now simultaneously log in with two WhatsApp accounts. He shared a Facebook post featuring a screenshot of WhatsApp's account switching feature, along with a caption.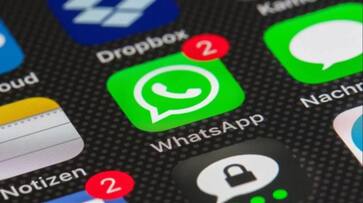 Numerous corporate offices have embraced WhatsApp for their internal communications, appreciating its comfort and convenience. It has always been difficult to tell a conversation between a personal and business setting.
Recently, Mark Zuckerberg revealed a workable fix for this problem in an announcement. He posted a picture of the account switching capability on WhatsApp to Facebook, along with a comment speculating about when users would be able to handle two accounts on the same app on their phone.
The caption of the post reads, "Switch between two accounts on WhatsApp. Soon you'll be able to have two WhatsApp accounts on one phone within the app."
Also Read | Oppo Find N3 with 7.82-inch inner display, triple rear camera launched; Check out specs, price & other details
A Facebook blog post claims that the tool is useful for transferring between accounts, such your personal and professional ones. It also eliminates the need to carry two phones, log out often, and worry about sending messages from the wrong location.
Here's how you can use two accounts: 
You will need a second SIM card and phone number, or a phone that supports multi-SIM or eSIM, in order to set up a second account.
All you have to do is click "Add account" after opening your WhatsApp settings and selecting the arrow next to your name. You will be able to use the app to manage two different accounts as a result.
You will also be able to individually adjust the notification and privacy settings for each of these accounts.
"As a reminder, only use the official WhatsApp and don't download imitations or fake versions as a way to get more accounts on your phone," the business cautioned customers in its blog post. It added, "You may only send private and secure conversations with the official WhatsApp app."
Also Read | OnePlus Open launched! Check out its features, colours & other details
Last Updated Oct 20, 2023, 11:44 AM IST