X to soon become a paid platform? Here's what Elon Musk said
Elon Musk is planning to make X (formerly known as Twitter) a paid-for platform for all users. In a bid to tackle the issue of rampant bot activity, he unveiled proposals to roll out small monthly subscriptions during a live conversation with Israeli Prime Minister, Benjamin Netanyahu.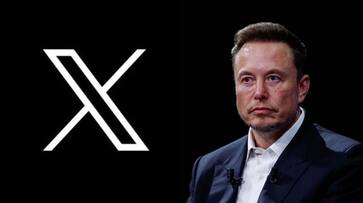 Elon Musk has expressed interest in implementing a paywall for all X (previously Twitter) users. During a live stream on X with Benjamin Netanyahu, the Prime Minister of Israel, Musk discussed the necessity to defeat massive armies of bots.
This simply suggests that everyone who wants to utilise X may have to pay to do so. Musk's motivations for making this significant change are related to the enormous bot flood on X, which he thinks will decrease when users are forced to pay for the service. He did say that the platform will offer lower tier pricing for all users, as opposed to the X Premium membership.
Also Read | OnePlus Pad Go design REVEALED, to launch in India on October 6
While Musk emphatically states that X should become a paid platform in order to stop bots from gaining control, it is clear that Musk has been working hard to improve the platform's financial situation. X has never been profitable; in fact, according to Musk, the company's sales have dropped by more than 50% as a result of insufficient advertising and the significant debt incurred by the previous administration.
There is no doubting that Musk has transformed the platform's appearance and feel since he assumed control of it in October of last year. He also changed the name of the entire product from the original Twitter to the really well-liked brand X. 
Also Read | Apple CEO Tim Cook REVEALS his favourite iPhone 15 Pro series colour
He expanded the availability of the premium service on X for new nations, bringing with it features like a verified badge, an edit post button, the ability to hide platform likes, and more.
In places like India, X has already made it more difficult for customers to pay for its service, which can run up to Rs 900 per month for X Premium on Android or Rs 650 per month for X Premium on the web. As with every other choice Musk has made in recent months, this isn't the first time Musk has discussed making X paid for all users, and this week's public remark signals the move is close.
Also Read | iPhone 15 series: 4 benefits of replacing lightning port with USB-C port
Last Updated Sep 20, 2023, 9:55 AM IST