Threads to soon allow users to edit posts and share voice notes
Threads will soon provide users with an edit option, allowing them to make changes to their posts after they've been published. Aside from that, users will be able to exchange voice notes on the site.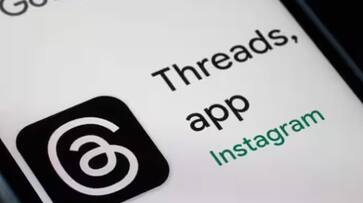 Threads, Meta's text-based social networking platform, was a hot topic before its July debut. Users were ecstatic about Meta's new platform, which debuted at a time when Twitter (now known as X) began charging for things that were previously free. As a result, Threads was viewed as Meta's Twitter equivalent. Within 5 days of its release, the programme had millions of downloads and allowed consumers to create a Threads account while still using Instagram. Threads may also completely replace X, according to reports. However, Instagram CEO Adam Mosseri stated in an interview that the goal of Threads was not to replace Twitter, but rather to provide users with a 'less angry' platform.
Threads, on the other hand, does not appear to be as popular as it was at the time of its inception. And Meta appears to be working on a solution by introducing additional capabilities to its microblogging platform. Threads will soon have another functionality comparable to Elon Musk's X. And it will be really beneficial to individuals.
Also Read | WhatsApp to roll out revamped interface by introducing new colours and icons: Report
According to The Verge, Meta CEO Mark Zuckerberg just stated that Threads would soon gain a much-needed edit option. This implies that once their posts have been published, people will be able to amend them. There was no edit option on Threads till today. Even on Twitter, the Edit option appeared only after Elon Musk purchased the firm last October.
Returning to Threads, the edit button will now have a time constraint. Users will be allowed to modify a Threads post during the first five minutes after it is published. They will then be unable to make any modifications to the post. Another thing to keep in mind is that users will be unable to see edit history on Threads. As a result, it will be hard to determine what was written prior to the Threads post being modified.
Also Read | OnePlus Open foldable smartphone to launch in India on October 19; Here's what you can expect
Threads is also introducing the ability for users to share Voice Notes on the platform. All a person has to do is press the new microphone button to capture their voice. This note will then be shared on the platform. Some users already have access to the Edit button and Voice Notes and the features are expected to reach more users soon.
Earlier, it was reported that Threads might let users see what everyone is talking about on the platform through a new feature called Trending Topics
Last Updated Oct 13, 2023, 2:40 PM IST