The only Indian team competing for international Google Lunar XPrize.
The winner of this competition will be awarded US$20 million.
The only private entity to buy a PSLV from ISRO.
Bengaluru-based Team Indus is the only India's private company still in the race of winning the much anticipated international Google Lunar XPrize also known as Moon 2.0. In fact, this is India's only space start-up that was formed in the year 2010 to complete this project.
To win this competition a private team has to build a rover, launch the same to the moon, make sure that it travel minimum 500 metres on lunar surface and send high-definition images as well as videos back to earth and all this by December 2017. The winner of this competition will be awarded US$20 million. 
Team Indus that is working hard since 2010 is hoping to send their robotic spacecraft using a PSLV rocket in the last of December 2017. This will be a big moment for India as for the first time ISRO has sold a launch vehicle to a private entity.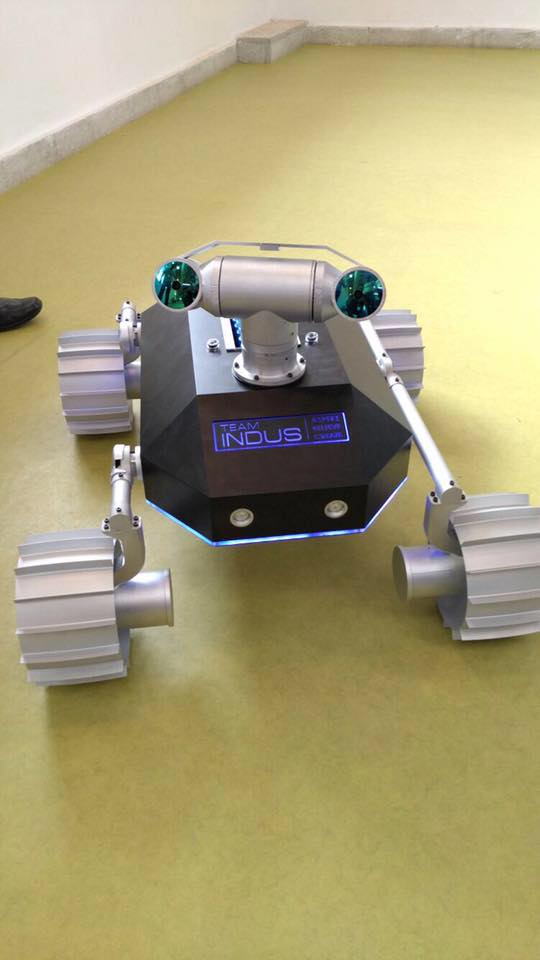 This team has already won $1 million in January 2015 for successfully completing its test landing system and is one among five out of a total 29 teams to win this award. 
Founder of Team Indus, Rahul Narayan, was quoted by The Wire as saying that "I think we're just about two-thirds of the way through".
"First to the launchpad? Highly likely. First to launch? Very, very likely. First to land on the moon? I think so," he added.
The plan: 
Using the PSLV, Team Indus will be launching its rover to the low Earth orbit, and after completing two orbits around Earth by using translunar injection manoeuvre, the rocket will set itself on the way to Moon.
Once in the lunar orbit, the rocket will be orbiting for about two weeks before deploying the rover and beginning the most complicated part of the mission which is landing on Moon. 
After the safe landing, the rover will be descended to the lunar surface where it has to travel more than 500 metres and send the HD images and videos to earth before calling it a complete success. 
Team Indus will also send a student science experiment to the Moon will be selected through their Lab2Moon competition. 
The Team Indus: 
To succeed in this ambitious and historic endeavour, the Team Indus has more than 80 engineers, scientists, IT professionals, a former air force pilot, people from finance and media totaling more than 100 people. 
What after Moon for Team Indus:
Once the competition gets over, the team hopes to serve the space industry by designing, prototyping, and analysing space-grade technology to establish a business of satellite manufacturing.