Narendra Modi app almost confirms Apple to Make in India, but GST could be a roadblock
GST will rollout later this year.
Under GST, tax exemptions could be difficult.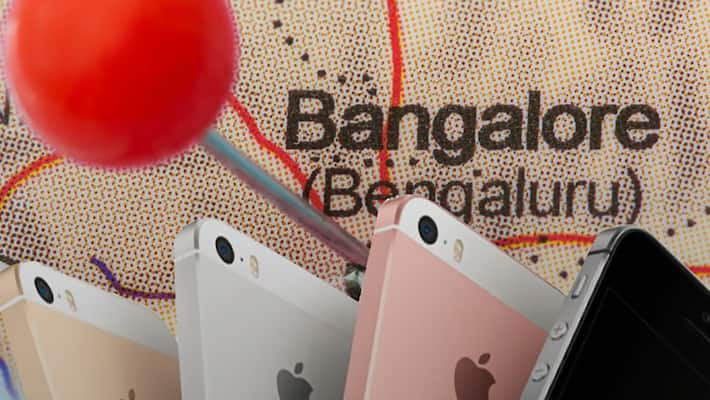 Last week, we reported about how CVD exemption assurance for the next 15 years is among the several other things that Apple expects for its Make in India plans. Now, an Economic Time reports, citing Revenue Secretary, Hasmukh Adhia, claims that under the GST regime this may not be possible and "all of them will go". So, it is quite likely that that all CVD exemptions would go.
India is set to implement the goods and services tax (GST) later this year on 1 July. Countervailing duty is levied as a part of import duty in lieu of central exise duty. Apple fears that in the future to push domestic manufacturing, the government may impose countervailing duties.
Meanwhile, Adhia told the news site that he is unclear about what exactly Apple demands, but there will be limitations on offering exemptions under GST. "Make in India will get a big boost. We have been unfair to local industry. I don't know what exactly Apple's demand is as DIPP (Department of Industrial Policy and Promotion) is dealing with them. But we have limitations on giving exemptions under GST," Adhia reportedly said. 
The Karnataka government had issued a release welcoming Apple's decision to start initial operations here. Apple is likely to start assembling iPhones from April at a facility in Peenya, an industrial hub in Bengaluru. The government officials have met Senior Apple executive including Priya Balasubramaniam, Vice President, iPhone operations; Dheeraj Chugh, Director, iPhone Operations, and Ali Khanafer, Senior Manager, Government Affairs.
"The aim of the GST is to eliminate extraneous and multifarious taxes as well as streamline the taxation process, which includes removing arbitrary and random exemptions. Tax exemptions would make calculations difficult, complex and arbitrary. Acceding to such a demand from one manufacturer would result in similar demands arising from other quarters too. At the end of the day, this is a call that the government will have to take as there would be other companies too that have been given assurances of tax exemptions," Muqbil Ahmar, Technology Evangelist points out. 
"We made concerted efforts to reach out to Apple directly. We want to create a conducive environment for global majors like Apple," IT minister Priyank Kharge had earlier said. If everything falls in place, India will become the third country to assemble iPhones.
Last Updated Mar 31, 2018, 7:02 PM IST