Vijender vs. Cheka: All you must know about the Indian's biggest-ever fight
Vijender Singh will fight Francis Cheka to defend his WBO Asia Pacific Super Middleweight title.
He won it earlier in July 2016.
Vijender has won 6 out of 7 bouts in knockouts.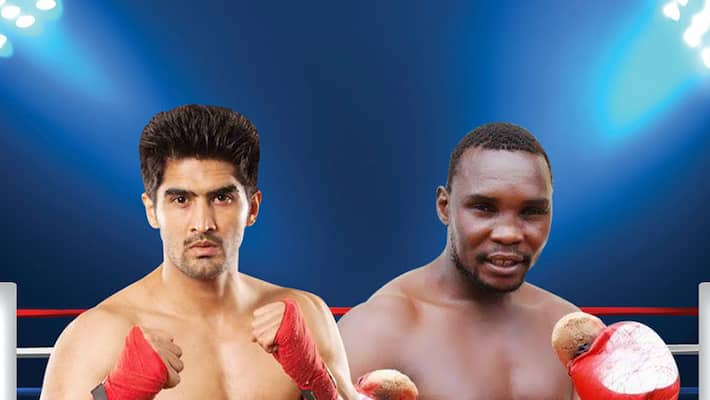 The professional boxer who was crowned the WBO Asia Pacific Super Middleweight champion earlier in July after he defeated Australian Kerry Hope. The match was played in new Delhi so Singh so the win was even more special as it happened on his home soil.
Singh will aim to defend his title fighting against Tanzania's World Boxing Federation (WBF) Super Middleweight Champion and current Intercontinental Super Middleweight Champion, Francis Cheka.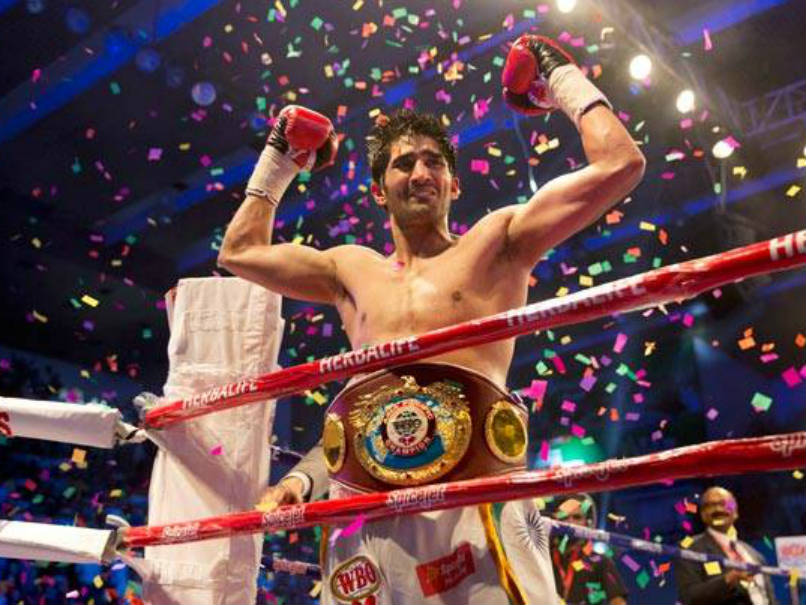 Cheka, who is a 300-round experienced pro-boxer, has warned the Indian hero ahead of the clash. " On 17 December, Vijender will know why I am a world champion. I feel sorry India has picked Vijender to fight me. Vijender looks scared already. India will be ashamed on Saturday," the African champion who is more than confident to thrash Vijender said.
Here is everything you must know before Vijender enters the boxing ring on Saturday:
The Indian boxer, who made his professional boxing debut in 2015, has only played 27 rounds to Cheka's 300 rounds. He will be Singh's most experienced opponent so far in pro-boxing.
However, Vijender is yet to lose a fight which will help him psychologically. Out of his seven consecutive wins, he sealed the six fights by a knockout and only his title-winning victory against  Kerry Hope was a unanimous decision (UD).
Watch: Vijender's knockout win in his pro-boxing debut:
The fight is scheduled at Thyagaraj Sports Complex in New Delhi, the same venue where Singh earned his title.
Both the players will have each other's statements clear in mind when they come face to face for the intense match. While Cheka left no chance in demining Vijender, the later seems to have planned to give his opponent a tiffing reply in the ring, rather than in words.
Out of 43 fights, Cheka has won 17 in knockouts, on the other hand, Vijender has had six consecutive knockout wins in just seven bouts.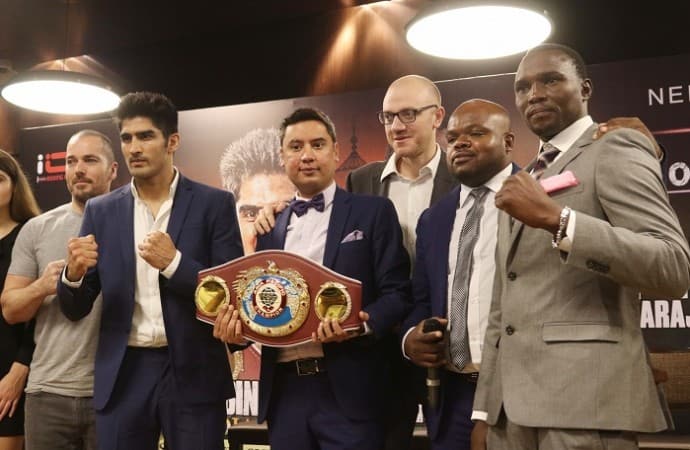 Cheka has had a poor record in away bouts, and the upcoming one is also an away fight. Meanwhile, Vijender is yet to lose a fight ever since he turned professional in pro-boxing.
Virender Sehwag, Shikhar Dhawan, Olympic medallists Yogeshwar Dutt, Sushil Kumar and Mary Kom from the sporting world along with Bollywood stars like Neha Dhupia and Rahgu Ram will join the cheering squad in the Thyagaraj Sports Complex stands on Saturday.
Last Updated Mar 31, 2018, 6:53 PM IST