KPL 2018: Hubballi ready to host Tigers-Lions clash; Vinay Kumar banks on home support
'Playing in front of our fans will be great. There will be a lot of support for us and we will try and use that to our advantage. And yes they will want us to win but that doesn't put extra pressure on us,' said Hubli Tigers captain Vinay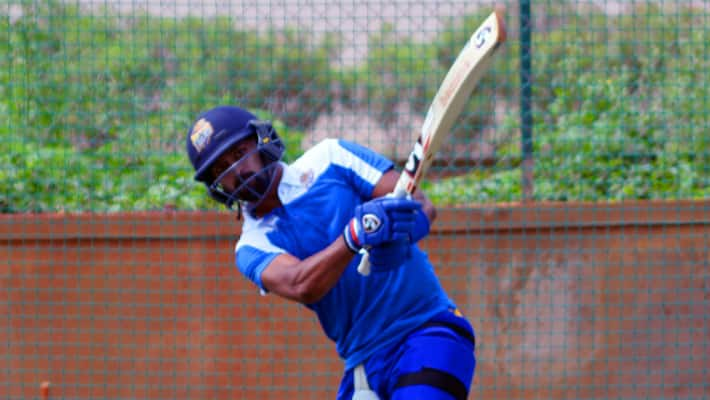 Hubballi: Looking at the pitch at the KSCA Rajnagar Stadium here you will never know that the city has been receiving a fair bit of showers recently.
A firm enough surface is what awaits hosts Hubli Tigers as they take on Shivamogga Lions here on Sunday evening (August 19) in the Karnataka Premier League (KPL).
The Hubli side, captaind by R Vinay Kumar (pictured above) are coming into this game with a win in their bag, having won their opening encounter against Bijapur Bulls at the M Chinnaswamy Stadium in Bengaluru on Thursday.
Also read: KPL 2018 schedule, TV, live streaming info
For the Shivamogga Lions, on the other hand, it is their first game, one they have to take the field for without their original skipper Abhimanyu Mithun, who is away on Duleep Trophy duty.
"No doubt Mithun not being around is a big blow and yes we will miss him. However we have the likes of Aditya Somanna who has a lot KPL experience to take over. This is also an opportunity for others to step up," said Aniruddha Joshi, the young man who will now lead Shivamogga.
Mithun's long standing opening bowling partner for Karnataka, Vinay Kumar, is not one to look too much at the opposition. He's a tough task master and despite his side's win the other day, he isn't a satisfied man. The veteran medium pacer wants a better display of cricket from his boys.
"The team morale is high after the first game but we are aware that we didn't play very good cricket," said Vinay, referring to the fact that his batsmen made a simple chase of 128 look tough.
"We need to put on a more clinical performance. As a team we know that if we play good cricket, we can beat any team," he added.
The Hubli captain was, naturally, looking forward to playing in front of the team's home fans.
"Playing in front of our fans will be great. There will be a lot of support for us and we will try and use that to our advantage. And yes they will want us to win but that doesn't put extra pressure on us," said Vinay.
Aniruddha, who himself is from these parts, felt his side too will enough support.
"All teams in the KPL get good support regardless of where we play," he said.
Both teams have had their preparation hit a bit by the rains but have still have got some quality time at the nets. They are all set to entertain the Hubli fans.
Sunday's match (August 19)
Hubli Tigers vs Shivamogga Lions
Live on Star Sports 2, Star Sports HD 2 and Hotstar, 6.45 pm
Last Updated Aug 18, 2018, 6:50 PM IST