Is Manchester City planning Lionel Messi and Erling Haaland coup?
Manchester City is the English Premier League giant, in line to win the title this season. Lionel Messi is a modern-day football great who is planning on leaving Barcelona at the season end. Erling Haaland is a Norwegian sensation who is currently making an impact at Borussia Dortmund.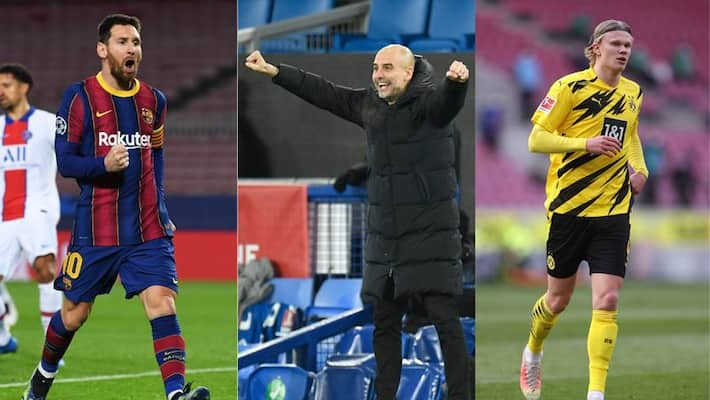 He is always in the headlines for his record-breaking spree when it comes to Argentine football superstar Lionel Messi. Meanwhile, he has been in the news for a top reason, as he contemplates on leaving Barcelona at the end of the ongoing season, having served the Catalan for nearly 17 years.
On the same note, Messi has been linked with some top clubs, including French champion Paris Saint-Germain and English giant Manchester City. Although there were reports a couple of days back that City has given up on the pursuit of Messi, a fresh piece claims that the Citizen is still eyeing him and Norwegian sensation Erling Haaland for a coup.
Messi's association with City would be of no surprise because Pep Guardiola currently manages it. The latter had previously worked with Barcelona, along with Messi, and had led the side to UEFA Champions League success.
According to a report by The Sun, Guardiola still has Messi in his list of potential signings for the upcoming season. However, the Argentine might not be his number one priority, as he also eyes Aston Villa skipper Jack Grealish, who is currently priced at £100 million.
ALSO READ: Has Manchester City given up on signing Lionel Messi?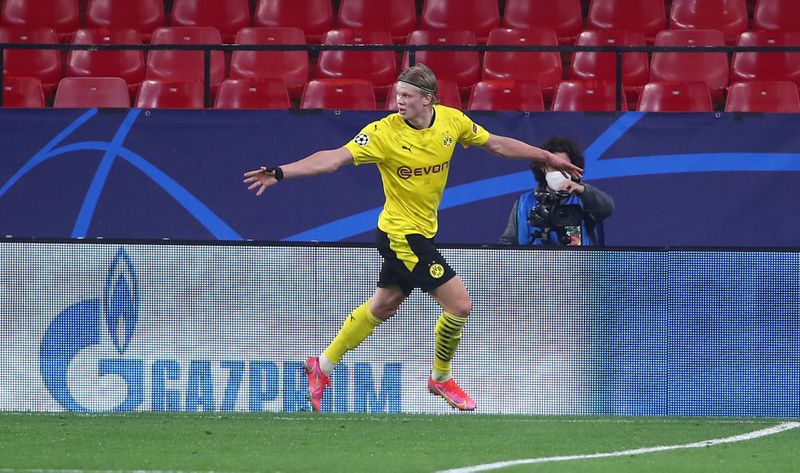 Notwithstanding, City would be primarily eyeing Haaland, who has been sensational for Borussia Dortmund in the Bundesliga. He, too, is being observed by some top clubs, including City's rival, Manchester United, and its Norwegian manager Ole Gunnar Solskjær.
While City has the monetary advantage over United in pursuit of Haaland, the Norwegian might prefer a move to United owing to his former association with Solskjær, having worked under him in Molde. He has so far managed 49 goals for Dortmund in the same number of games, although the title is something he is still awaiting at Westfalenstadion.
Meanwhile, Dortmund sporting director Michael Zorc has already made it clear that he intends Haaland to stick to the club, at least until his contract runs out in 2022. "We signed Erling almost a year and a half ago and are still planning firmly with him," he declared.
Last Updated Apr 2, 2021, 2:22 PM IST