A name that was unknown to many till the IPL season began has left people amazed with his skills. But the question now is will K.M. Asif, the CSK star manage to cement his position in the game or will he fade away like his successors from his hometown?
It's very rare to see sportspersons who are underdogs emerge as national heroes and watch them play in prestigious Wankhede or Chinnaswamy Stadium. But that is the beauty of the game. Here is the tale of KM Asif from God's Own Country who was brought by CSK and is a name well known to the cricket-lovers who might have to return to football, courtesy Kerala's dislike towards cricket. 
Source: Sportstarlive
KM Asif didn't feature in any of the cricket lists until the 2017-2018 Zonal Twenty20 League. For a player like him, whose foray into cricket wasn't an original choice, this itself was a huge leap. But little did he know that it was just the initial step towards a significant goal. During the IPL auction earlier this year, the CSK bought him, opening the doors to his cricket career. 
After a tiring wait of seven matches, the pacer got a chance to field and what an impact did he leave! But unlike most players on the field, whose careers have skyrocketed after such impressive performance, this bowler might not be able to cement his position and become a regular. Reason? The place from where he hails. Kerala is a state that has many gifted athletes, but when it comes to cricket and having professional training for the same, the state lacks behind. The state isn't very appreciative of cricketing skills and hasn't done much towards improving the facilities for the game.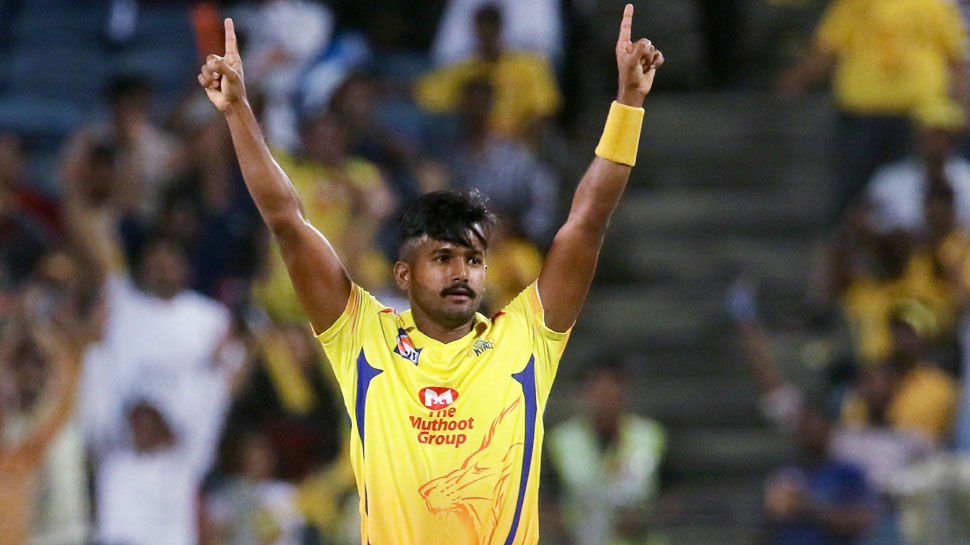 Source: zeenews.india.com
It was only Sreesanth who had previously managed to have a stable career in the game, but ever since he has been allegedly involved in the 2013 IPL spot-fixing, the bowler hasn't seen a cricket field. The other name that did feature in cricket lists was that of Sanju Samson, but he didn't manage to be a regular at the games. Now, unfortunately Asif also might be a victim of the same fate - to belong to a state that doesn't appreciate cricketing skills. 
The right-arm medium pacer who can bowl at a speed of over 145 kmph looks promising and has a trick or two up his sleeve, but without proper coaching, his skills couldn't help the country shine. Hailing from Malappuram - the district that is known for its football enthusiasts, Asif took a big leap of faith when he decided to leave behind his love for football and trod the 'road not taken'. Having developed the love for the game from playing tennis ball cricket, his journey, if not given the right direction at this stage, would go for a toss.
Although the state has a lot to offer when it comes to raw talents, the need for proper tutoring at this young stage is of primary importance, and hurdles in receiving the same might cause K M Asif to be a name that faded away with just a game or two.
Last Updated 4, May 2018, 3:48 PM IST