Exclusive: Ahead of Mayank Agarwal's Test debut, coach Irfan Sait recalls batsman's gutsy knock that stunned all
'I can safely say that there has been no one who has spent that many number of hours in the nets honing his skills. He (Mayank Agarwal) has been patient in his training and he has also been patient in waiting for his chance (to play for India). Even for Karnataka, he had to wait for long to get his chance. When he got an opportunity he made it big for the state side,' Irfan Sait said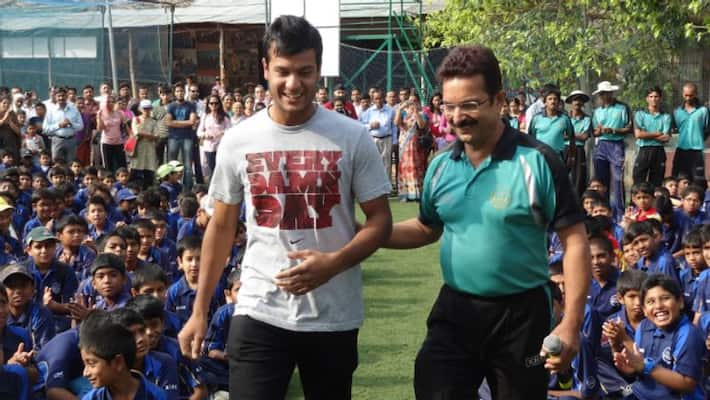 Bengaluru: Karnataka opening batsman Mayank Agarwal is set to make his Test debut for India in the third Test against Australia on Wednesday (December 26) at Melbourne Cricket Ground (MCG).
The 27-year-old Mayank has been outstanding in the domestic circuit, scoring heavily. Now, his dream of wearing the Test cap will be realised in Melbourne.
Mayank's cricket journey began at Karnataka Institute of Cricket (KIOC) in Bengaluru as a 15-year-old. He started training under coach Irfan Sait.
India name Playing XI for 3rd Test: Virat Kohli (C), Ajinkya Rahane (VC), Mayank Agarwal, Hanuma Vihari, Cheteshwar Pujara, Rohit Sharma, Rishabh Pant (WK), Ravindra Jadeja, Mohammed Shami, Ishant Sharma, Jasprit Bumrah #TeamIndia #AUSvIND pic.twitter.com/DImj8BVTj5

— BCCI (@BCCI) December 24, 2018
In an exclusive interview with Newsable, Irfan spoke about how determined Mayank was right from his younger days and shared a story where he overcame an eye injury to hit a century. This left everyone stunned. Also, the coach revealed the right-hander's kind gesture to felicitate his car driver.
Excerpts
On Mayank's India Under-19 start in Australia
Irfan: First time he played for India was in Hobart. Interesting thing about that is he was bowled first ball but the bails did not fall. Same innings, he went on to make 161. It was a game for India Under-19. Now, 10 years later, he has got a chance to make his Test debut, again in Australia. This is going to be an auspicious time for him. He will really come out with a big score.
On Mayank's training methods and the long wait to get into Karnataka side
Irfan: I can safely say that there has been no one who has spent that many number of hours in the nets honing his skills. He has been patient in his training and he has also been patient in waiting for his chance (to play for India). Even for Karnataka, he had to wait for long to get his chance. When he got an opportunity he made it big for the state side. He has got his India break at the right time, when he is matured and in form. He won't have the pangs now.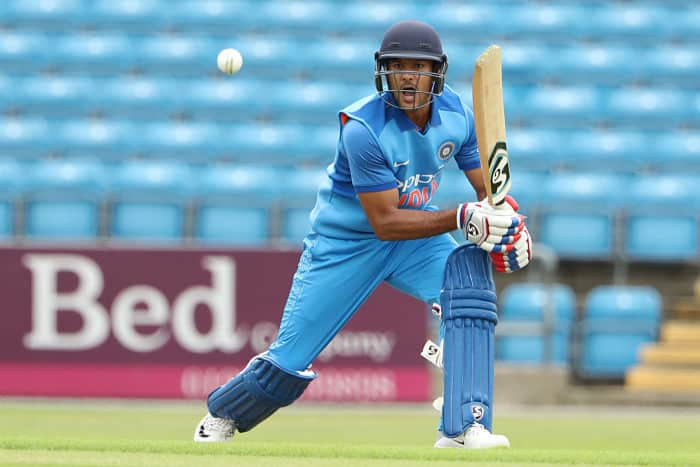 On Mayank batting with a bandage and scoring a hundred
Irfan: He was 15 at that time. He started playing in the fourth division league in Bengaluru. First league game he played for was Modern Cricket Club (MCC). There is an interesting story which I want to share. Just one week before his first league game, he ran into an electric pole and had a cut under his left eye. It was a very bad injury. That scar still remains. Even after that injury, he wanted to play the match. He did not want to miss at any cost. He played the game with a bandage and got a hundred. He helped us win the match. He has always been a determined cricketer and a very gutsy fellow. He has so much energy, every team wants a player like him.
On Mayank's anxiety during the early part of his career
Irfan: Many years back, because of his anxiety, he used to fail a lot. But, we told him, 'be happy and play'. In his Test debut, he should do the same thing. He should enjoy his batting. And if he does that, there is no way that he can fail. He is ready to take on the world. There is no problem at all. He should continue what he has been doing and he will succeed.
On Mayank honouring his car driver at KIOC
Irfan: There is a very touching incident which happened at KIOC. When Mayank returned from the Under-19 World Cup in 2010, we were honouring him at KIOC. And during the felicitation, he called his car driver on stage. Mayank told us, 'Without this man I would not have been able to reach any cricket ground on time. He too deserves credit'. It was a very touching gesture which we can never forget.
Last Updated Dec 25, 2018, 2:41 PM IST