Uber credit to cash vouchers, Dubai gadget discount show is all about the freebies
Dubai's big electronic sale - Gitex Shopper has been a big hit.
iPhone 7 and iPhone 7 Plus, Sony Xperia XZ, and FIFA 17 are the biggest winner.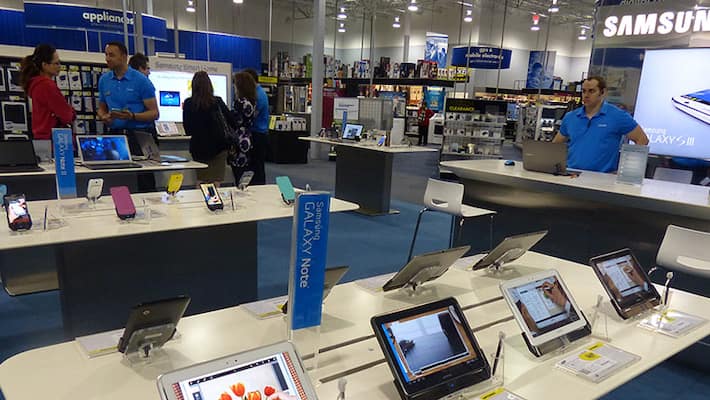 Dubai's big electronic sale - Gitex Shopper - is just a day away from ending, but eager customers are still thronging the World Trade Centre hall to snap some last minute deals.
It's where retailers stack up bundle offers, and throw-in anything from headsets, to smartwatches, to even cash vouchers, uber credit and airmiles to entice the customers. There's even Dh500 flight discounts on Musafir. So, this is where what you snap bargains, not on the gadgets but on the freebies thrown in by the retailers.
Even the banks are helping out, with 12-month interest free instalments for Gitex shopping.
The big winner at this year is undoubtedly iPhone 7 and iPhone 7 Plus, Sony Xperia XZ, and FIFA 17. 
Gitex also rewards the big shoppers, with those spending Dh3,000 or more standing a chance to win one of 32 seaplane flights, and holiday packages worth Dh15,000. There's also a 'Scratch and Win' raffle draw that wins visitors 80 Nikon D3300 camera.
Last year, the sales touched Dh279million, and visitors were around 218,722.
Samsung Galaxy S7 Edge (32GB) worth Dh2,799 is padded with giveaways worth Dh1,696 from Axiom Telecom. It includes a Ferrari watch, Samsung Level U Bluetooth headset, Samsung Gear virtual reality headset and 12GB memory card. Some retailers like Sharaf DG are discounting Samsung S7 (32GB) for Dh1,799. 
HTC is bundling its flagship HTC10 with 10 gifts, namely Quick Charge 3.0, Hi-Res audio earphones, two-year warranty, screen-protection programme for up to 6 months, Dh100 worth of credit use with Uber, free one-month subscription to Go Online TV, 24 hours customer support and replacement warranty, screen cover, finger slip and 32 GB memory card.
Gitex Shopper is also a place for gamers. Sharaf DG is offering the Xbox console 500GB+ Fifa 17 game + Live Gold membership 3months + extra wireless co for Dh1,099. The original costs Dh1,598.
Jumbo Electronics is offering the 24.3MP Sony Alpha 7 II camera with 28-70mm lens with a Dh2,000 discount. The camera costs Dh7,299, but Jumbo is giving Dh1,000 in cash voucher, and bundling it up with accessories worth Dh1,000. It will come with flash, cruiser watch, tripod and 16GB memory card.
Among the other deals, Jumbo is also offering laptop and mobile exchange offer, where customers can upgrade without having to trash their old gadgets.
Last Updated Mar 31, 2018, 6:54 PM IST