This is just an interval, not the end: Shenoy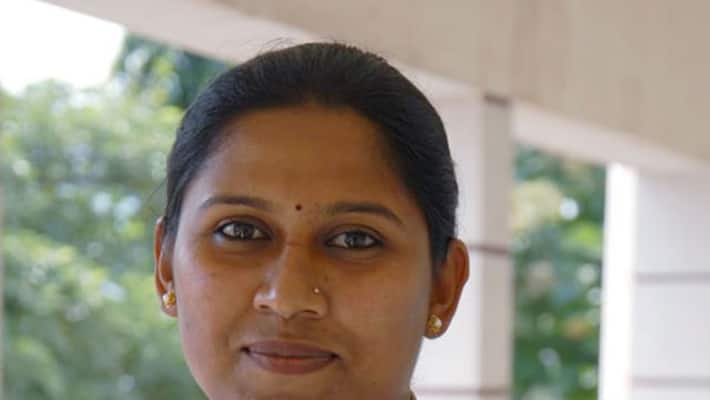 After almost a week of speculations and rumours flying around regarding a Karnataka policewoman's resignation, the State Home Ministry has finally accepted Anupama Shenoy's resignation today.

After a couple of failed attempts to convince the disgruntled lady officer to resume her post, the state ministry gave up on Shenoy. Senior officials have been trying to reach out to her since her theatrical exit from the police force. 
In an exclusive interview with Kannada Prabha, Shenoy says, " I had not done any mistake in my service, but Labour Minister Parameshwara Naik transferred me twice only because I did not receive his call. He just wanted an excuse to transfer me. Tell me what kind of system have we established? Do you call this right and just?"

Speaking about what pushed her over the edge to take such a drastic step, Shenoy reveals, "A wine shop owner was constructing an illegal building in the location meant for laying down a road. So I took him into custody for enquiry. But, the next day my subordinates released him without my permission. I realised that the entire department is under the control of the liquor lobby who is supported by the labour minister."

She adds, "Adding to these issues, the misbehaviour on the part of the labour minister and my co-workers made me take such a drastic step. My own department never supported me."

Since her resignation, Shenoy has been active on Facebook, constantly challenging the labour minister to resign, failing to do so she would leak video and audio clips of the minister.

When asked if she feared that the government may take an action against her, she said, "I have resigned now and I urge the government to accept it. If I have done anything wrong, the government can take action against me. But so far, how many people have been implicated for what they said on social media?"

Shenoy plans to keep fighting and will not give up until Naik resigns. "This is my conviction. I don't want to meet my superiors and explain anything. I came to Kudligi to take my luggage," she added. 
Without making any clarifications on why she felt targetted, Shenoy has left Kudligi and moved to Bhatkal. According to sources, she may have been threatened and so she isn't revealing the truth. Just before her resignation, it was alleged that close to 60 goons attacked and threatened to kill her.
Last Updated Mar 31, 2018, 6:33 PM IST