Chinks wide open: CPI state secretary raps Prakash Karat, Pinarayi Vijayan
Will Karat say that RTI should not be implemented?
Pinarayi Vijayan is speaking like a capitalist.
I'm not great enough to respond to MM Mani and EP Jayarajan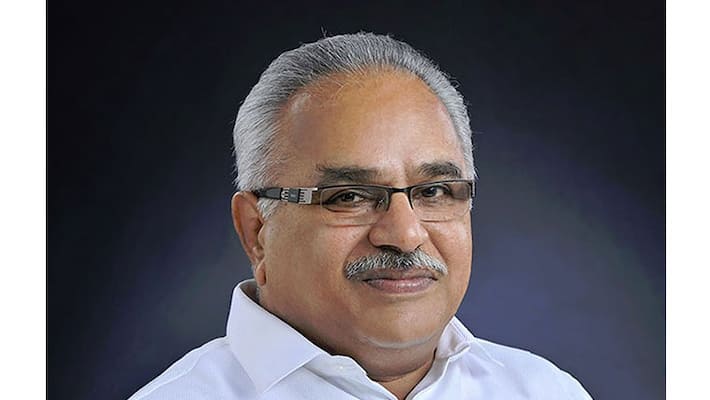 In a sharply worded press conference, CPI state secretary Kanam Rajendran criticised CPM leader Prakash Karat and Chief Minister Pinarayi Vijayan, once again exposing the stark differences of opinion between the two communist partners in the left government in Kerala.
In response to the recent warning by Prakash Karat that LDF partners should remember that they were part of a government and not in the opposition, Kanam stated that the CPI was upholding a left position by criticising the police action on the family of Jishnu Pranoy. "I'm publicly responding to Karat because he publicly criticised us," Kanam Rajendran said. He also enumerated the points of difference with the Pinarayi Vijayan government and clarified that the CPI' stand was firmly rooted in the left ideology.
 
Related: Mani and Munnar strain CPM-CPI relations once again
 
The CPI opposed the slapping of UAPA on activists. It is the position taken by the Left parties in the national level. When the Pinarayi Vijayan government invoked UAPA on social activists, the CPI upheld the leftist position and criticised it, Kanam said.
 
Related: Pinarayi Vijayan termed 'Modi in Mundu' at CPI meet; leader reminds CPM of Bengal
 
The CPI leader cited the killing of Maoist activists in Nilambur forests and reminded Karat that the left parties had always taken a principled stand against such encounter killings. 

Related: People have right to know; CPI warns Pinarayi Vijayan against subverting RTI
 
Will Karat say that RTI act should not be implemented, Kanam quipped, referring to the Pinarayi Vijayan govt.'s stand on RTI. The CPI had strongly criticized the LDF government for its refusal to divulge details of cabinet meeting through RTI.
 
Related: CPM, CPI trade barbs as KLA controversy deepens
 
The CPI leader also criticized Pinarayi Vijayan for using the language of a capitalist when referring to the struggle of Jishnu Pranoy's family.
In his attempt to paint the stir of Jishnu Pranoy's family a failure, Pinarayi Vijayan criticized the motive and achievement of the struggle. "What did they gain from the stir," Vijayan had asked condescendingly.   
 
Related: Encounter killing: CPI warns Pinarayi Vijayan against aping Modi
 
Kanam also took a sarcastic swipe at Minister MM Mani and CPM Central Committee member EP Jayarajan for their comments on CPI. "They are highly placed people. I am not that great to respond to such eminent personalities," he smiled.
 
Last Updated Mar 31, 2018, 6:48 PM IST