How long is 'Jaya shock' going to kill people?
The AIADMK report says Jayalalithaa fans died due to shock following their leader's death
The death toll was 77 on December 7 but raised to 470 on Monday
Can any incident shock people after a week of its occurring?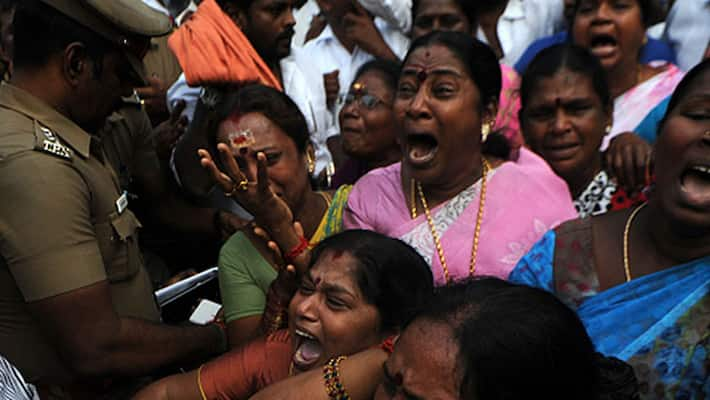 It is surprising that all these death figures are given out by AIADMK only. No other media has got these numbers. In addition to this surprise, the death toll due to shock was 280 on Saturday; that is five days after Jayalalithaa's death has suddenly increased to 470 on Monday morning.
The AIADMK government had declared ₹3 lakh compensation each to the family of people who have died due to shock by their leader Jayalalithaa's death.
Also Read: AIADMK to give ₹3 lakhs to families of 280 who died of 'shock' over Jayalalithaa's demise
This might be one of the reasons behind the huge increase in the number of deaths due to suspicious shock. In this condition, the death toll might not come down anytime soon.
This is the tweet from the AIADMK:
As far as shocks are concerned, the affects are also shown quite immediately after the incident. But in the case of these people who died even seven days after the death of Jayalalithaa is hard to believe.
Last Updated Mar 31, 2018, 6:57 PM IST