Suicide note: Janardhan Reddy converted ₹100 crore black money to white
Ramesh Gowda, the driver of a Tahsildar, commits suicide and writes death note on the black money saga
Janardhan Reddy has converted ₹100 crore black money through tahsildar Bheema Naik states the death note
Sriramulu has refuted any such charges and said that the tahsildar is not capable of converting black money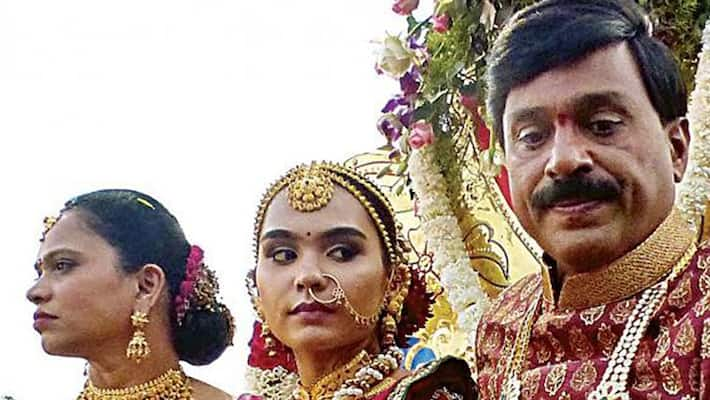 Ramesh Gowda, driver of Tahsildar Bheema Naik was found dead at a lodge and his death note had names of his officer Bheema Naik, mining lords Janardhan Reddy and Sriramulu too.
Ramesh died at a lodge in Mandya by consuming poison. He has alleged that Beema Naik and his private car driver had tortured him mentally and was also give life threatening.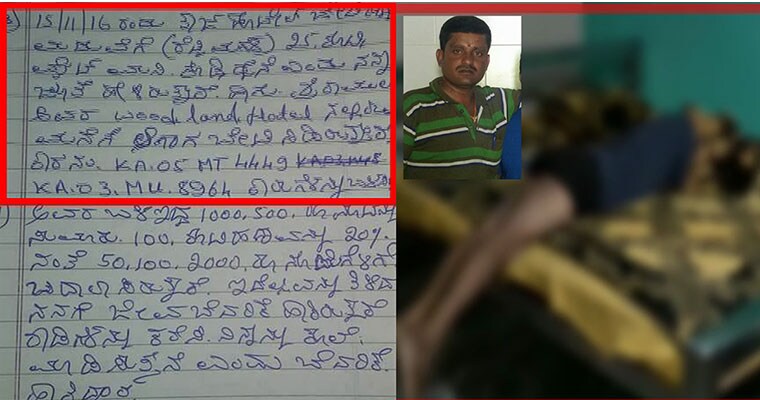 Ramesh was a Mandya resident and was working as car driver at the Special Land Acquisition Department. Earlier, he was working at the Mysugar factory as the MD's car driver.
In his death note, Ramesh has alleged that his officer Bheema Naik was involved in converting black money into white. Naik's car driver Ahmed was also involved in the scam.
Bheema Naik converted ₹100 crore belonging to Janardhan Reddy by taking a 20% commission, to white money, his death note stated.
Also Read: Reddy puzzle: 'No income' but crores spent on invitation?
The problem started when Bheema Naik found ₹8 lakh missing from his commission money. Naik as well as his car driver Ahmed had an argument in this regard with Ramesh doubting he had taken the money.
The 17-page death note has the complete details of the corrupt practices of Bheema Naik.
Speaking to Suvarna News, Sriramulu, whose name was mentioned in the death note with regard to converting the black money, said he had no connections with Bheema Naik.
"Bheema Naik is just a tahsildar. In what capacity can he convert money? We are not some 'small' people to go to him for any money dealings," said Sriramulu.
Maddur police have registered a complaint and have started the investigation based on the death note.
Bheema Naik met Janardhan Reddy and Sriramulu at Parijatha Guest House on October 28. Naik had converted ₹25 crore by November 5 and had given it to Janardhan Reddy. Then rest of the money was given at various stages before Janardhan Reddy's daughter's wedding, states the death note.
Also Read: The lavish Reddy wedding which will shock you!
It can be noted that IT raids on Janardhan Reddy's office was conducted after all the wedding-related functions got over, even though the complaint was filed much before. Let us wait and watch if this time with death note as the witness any action will be taken against the Reddy brothers.
Also Read: Shadi ke side effects: IT raid on Reddy's Bellary offices
Last Updated Mar 31, 2018, 6:53 PM IST