Audio message by Tamil woman on Cauvery goes viral on Facebook
An audio message posted by a Tamil woman on Cauvery water issue has gone viral on Facebook and Whatsapp.
She also requested Tamil Nadu not to "beg" for water from Karnataka.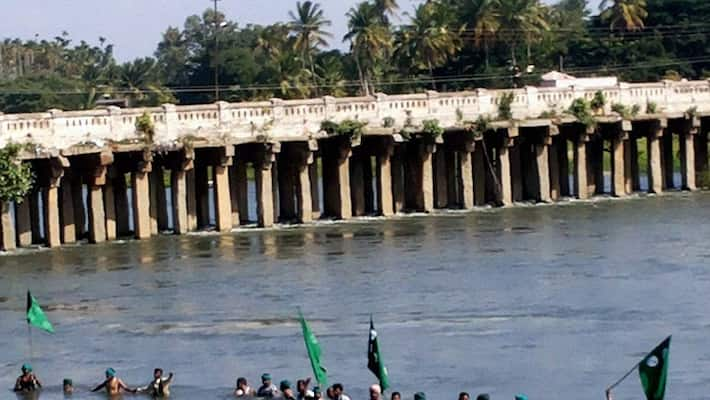 An audio message posted by a Tamil woman on Cauvery issue has gone viral on social media, for all the right reasons. The audio, which has been shared widely on Whatsapp and Facebook, urges Tamilians to opt for rain harvesting instead of begging for water from Karnataka. 
The audio message also hits out at the Tamil Nadu government for "generously" giving water to PepsiCo and Coca-Cola instead of making it available to the farmers of the state.
Read the audio transcript:
Namaskaram to all Tamils,
I just want to ask one question to those who are promoting the 'peace for Cauvery' and spreading slogans to 'save Cauvery' on WhatsApp, Facebook and other social media. Why do you want to beg?
Last year Tamil Nadu witnessed heavy rains, we had never seen such heavy rainfall in the last 100 years. At that time how much TMCs of water did you channelise to your rivers? It is a shame that we don't know how to restore Gods bounties and we stretch our begging hands at someone else for water.
I want to ask a question to those who shout Cauvery: Every year you receive so much rain but release all the rainwater to the ocean. Our cities and villages don't have proper check dams to prevent water flowing towards sea. 
Listen to audio message
You allege that Kannadigas are hitting Tamilians in Karnataka and take revenge against Kannadigas by thrashing them back. If you really like to hit someone, then hold the collars of Chairmen of your village panchayats and ask them how many lakes and water bodies they have constructed so far and what measures have they taken to preserve rain water.
Rains are expected in the next month. If not Cauvery, lord Varuna will bless us with water. We must ask whether we have lakes and dams to restore this gift of nature. Have you ever questioned the chairman of your village panchayat, or counsellor, or you ward member? You don't ask them.
You say Karnataka should not construct dams and Kerala should not restore water for its use. But you generously give water to Pepsi and Coca-Cola companies. Our farmers will be satisfied if you release half proportion of that water to them.
It seems we are learned foolish, we talk about Prabhakaran, Kamarajan and other leaders who are no more. But we never talk about the living issues and living people.
There is a verse in Tamil which says that we were born before rocks and waters were born. Having such ancient heritage and wild imagination, we are stretching our hands for water. Even Kamaraj would have shed tears if he had seen us in this poor situation. We have neglected our heard earned education and wisdom.
There was a time when there were no cut outs of heroes, and there was no milk bath to those cut outs. There were no doubts about who is our hero. There was a time when Shivaji and MGR were there. But no one had questioned who among those two is the true Thalaiva or Talapati.But now what has happened to us?
The intelligence that you spend on Twitter and other social media should be channelised towards attaining prosperity of water.
Stop shouting that Kannadigas are insulting us and sit silently like a normal human being and ponder for a while. How many of you have initiated rainwater harvesting in your houses? If every village has at least one check dam, the groundwater will increase 25 to 30 percent after every rain.
But we are busy in watching the sensational news on television.  We are curious in gossiping about personal lives of cinema actors. Are we not ashamed?
On the one hand, you claim that self-esteem is the highest value for Tamilians and on the other, you beg for a living. What kind of self-esteem is this? There was a time when there were no disputes over Cauvery; there was a time when all our check dams, lakes, and water bodies were full.
If Tamilians are brave people and attain success against anybody, then succeed in constructing lakes and check dams in your villages and cities. If someone refuses to give water and condemn us to die, we should agglomerate more water than their reserves and show our heroism. Snatching from them is an insult to our heroism. Just think, rains are expected shortly. Will you continue to battle with others forever or try to find some permanent solution?            
Last Updated Mar 22, 2022, 3:54 PM IST