Demonetisation: Women sell mangal sutra to pay financiers
Post demonetisation, daily wage workers do not have any work
Abuses by the financiers have forced the women workers to sell their mangal sutra to pay the loans
The daily wage workers are finding it difficult to make their ends meet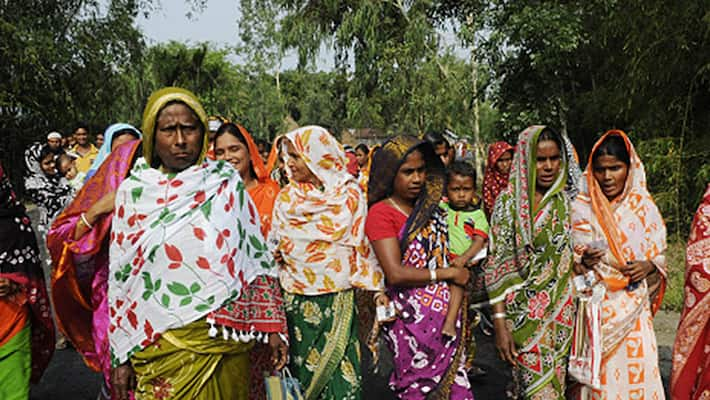 People from Belagavi, who worked as daily wage labourers have no work as there is a cash crunch. Most of the construction works are on halt and without work, they are finding it difficult to make their ends meet.
Many of these workers had taken loans from financiers for various purposes including for medical reasons and conducting marriages.
The financiers have started threatening those for not paying their instalments. So, not having any work and thus any money, the women in the house have sold their mangal sutra to pay the instalments to the financiers.
The financiers are said to stand in front of the house and use abuse those who have taken loans from them.
The issue has been brought to the notice of Belagavi DC, and the people are waiting for action from the administration.
Last Updated Mar 31, 2018, 7:00 PM IST